The Chief Executive of the Child and Family Agency Tusla has publicly apologised to a woman who was repeatedly raped by her foster father over a seven-year period.
On Friday Kelly Kemmy, 24, waived her right to anonymity so that her abuser, 56-year-old Stephen Murray of Humphreystown, Valleymount, Co Wicklow could be named.
He was jailed for 11 years after pleading guilty to 14 charges of rape, two charges of oral rape, and one charge of sexual assault on dates between February 2009 and December 2015.
Speaking outside the court, Ms Kemmy said she had been let down by Tusla and by her foster father.
Tusla's Chief Executive Bernard Gloster said he sincerely apologised to Ms Kemmy, and that the agency was "dreadfully sorry" that this happened to her in the care of the State.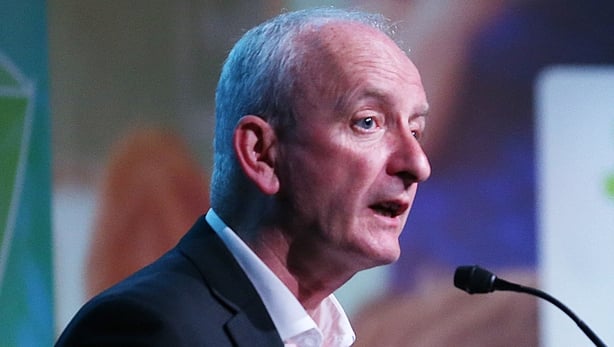 On RTÉ's This Week radio programme, Mr Gloster said: "When she was most entitled to expect to feel most safe and the person she should have been able to rely on most committed the most egregious acts sustained over a very long period of time. An apology is never going to be enough. It doesn't go far enough."
He said their team have engaged with Ms Kemmy and will continue to do so to offer her support.
"This is an enormous let-down and breach of trust in a foster care system of over 4,000 carers who do really important work with children."
He said despite improvements to safeguarding systems, it shows the vulnerabilities and relying on the integrity of the caregiver is "the ultimate test".
"In this case unfortunately in a very hidden and secretive way, the most serious acts of abuse were committed."
He commended Ms Kemmy's bravery and courage, and said an internal review was carried out and that will be shared with Ms Kemmy.
Reporting: Justin McCarthy and Karen Creed