Medical experts have raised serious concerns about a lack of awareness around ovarian cancer after a new study revealed that almost 75% of patients are presenting with late-stage disease.
A campaign has been launched ahead of World Ovarian Cancer Day next Sunday to help raise awareness of the symptoms.
Ireland has one of the highest death rates from ovarian cancer in Europe. Around 400 women are diagnosed with ovarian cancer each year in Ireland and almost 300 women die from the disease every year.
New research commissioned by the Irish Network of Gynaecological Oncology has found that the majority of women are not aware of the symptoms of ovarian cancer.
Women are being encouraged to look out for symptoms known as 'BEAT'.
They include persistent Bloating, Eating less and feeling full more quickly, Abdominal pain and Toilet changes in bowel or bladder function.
Dr Sharon O'Toole, Senior Research Fellow in Trinity College Dublin said: "The level of awareness of cancer symptoms among women in Ireland is very poor, so four out of five women would not be confident in recognising symptoms of ovarian cancer.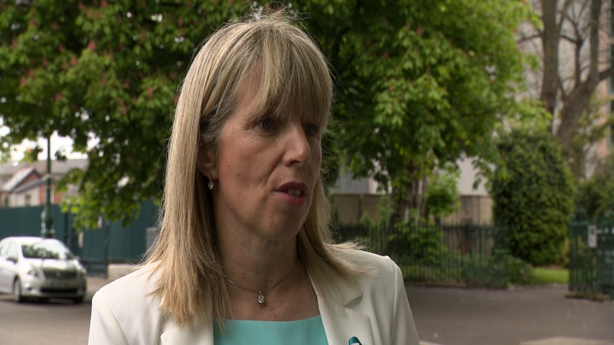 "We would encourage women to be aware of the BEAT symptoms and if a woman experiences repeat symptoms we would encourage them to go to their GP.
"Over 70% of Irish women are diagnosed with advanced stage disease. We are hoping that by raising awareness of these BEAT symptoms that women will go early with their symptoms to the GP," she said.
Melissa Harris is a hairdresser from Dublin and her life changed last October when she was diagnosed with an aggressive form of Ovarian cancer.
It has been a long road but Melissa is now on the way to recovery.
We need your consent to load this rte-player contentWe use rte-player to manage extra content that can set cookies on your device and collect data about your activity. Please review their details and accept them to load the content.Manage Preferences
Melissa said: "When I was diagnosed I stayed calm and I said ok what's next and he said we have to do a radical hysterectomy and I was like ok ok and I said what's next and he said chemo... and I screamed...
"...and I said I can't lose my hair I loved my hair. It seems so vain but I just.. my hair was everything I just loved it.
"I said to my mam I am going to sleep with my wig on, I won't go to bed without my wig and I haven't I've gone everywhere bald," she said.
Health experts are also reminding women that cervical smears are not used to detect ovarian cancer.
Donal Brennan, Professor of Gynaecological Oncology at UCD said: "Smear tests are purely designed to detect pre-cancerous changes in the cervix and have no relation to ovarian cancer at all.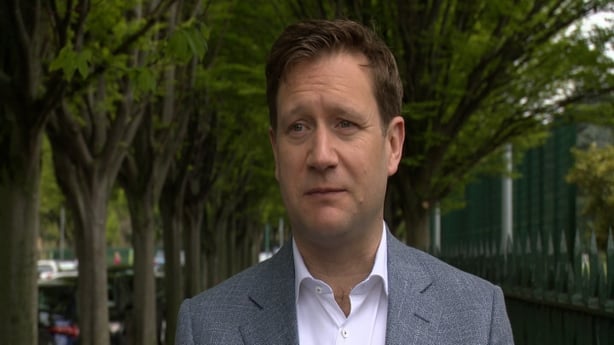 "In fact unfortunately we don't have any test like a smear test to pick up ovarian cancer early."
20 buildings across Ireland will light up in teal, the international campaign colour, on World Ovarian cancer Day next Sunday.