There were more than 9,800 people experiencing homelessness in Ireland at the end of March.
This is an increase of 3.5% in one month and a 23% increase compared to the same time last year.
Of the 9,825 homeless people, 2,811 were children.
There were 5,143 single adults and 1,238 families in emergency accommodation.
There was a 58% increase in the number of homeless people aged between 18 and 24 (1,230) when compared to last year.
The Simon Communities of Ireland said it was "the highest level of adult homelessness and young person homelessness ever recorded" by the Department of Housing.
It called for "immediate action" to increase HAP rates and the passage of the Simon Bill which "will provide additional time and access to support for those at risk of homelessness".
However, the Department said there was also a 3% increase in the number of people exiting emergency accommodation.
In the first quarter of this year, 1,228 adults and their dependents either exited emergency accommodation or were prevented from entering it because a tenancy was created.
Under the Housing Assistance Payment, 775 people exited emergency accommodation to private rented tenancies and 214 exited homelessness to local authority homes.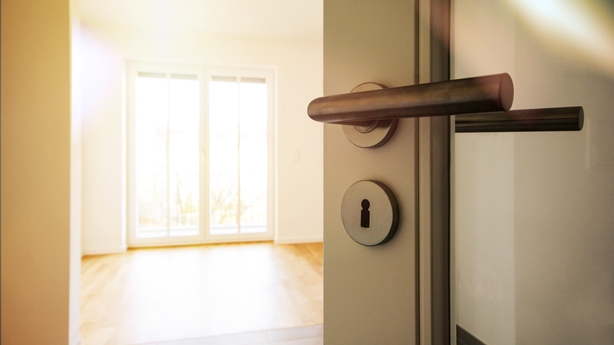 The Minister for Housing, Local Government and Heritage, Darragh O'Brien said rising figures were a "serious concern".
"The Government is investing significantly in social and affordable housing, with a record €4bn allocated for current and capital investment in housing this year alone," he said.
Under Housing for All, the Government's national housing plan to 2030, the Government is committed to providing 47,600 new-build social homes by the end of 2026, and 90,000 social homes by 2030.
The Department is also due to publish a Youth Homelessness Strategy
The Sinn Féin spokesperson on housing Eoin Ó Broin called for "urgent action" as he said figures have returned to "pre-Covid levels".
"Government's failure to provide a sufficient level of new social housing, coupled with the shrinking private rental sector, is driving homeless presentations," he said.
Mr Ó Broin said Government "does not have a handle on this deepening crisis".
Labour housing spokesperson Rebecca Moynihan said the number of people living in homeless is a "shameful indictment" of Government housing policy.
"With record numbers of people entering homelessness from the private rental market, Labour is calling for the implementation of an emergency eviction ban," she said.
"This measure must be coupled with a rent freeze. Figures published by the Residential Tenancies Board this week clearly point to a rental market out of control."
In Dublin, approximately 413 families presented as homeless in the first three months of 2022 - an 8% increase on the same period last year.
The spokesperson for the Dublin Simon Community said it was "very frustrated but not surprised" by the figures.
"We are fearful that we will soon exceed previous homeless records in the greater Dublin area before any real strategic implementation takes place," Caoimhe O'Connell said.