More efforts are needed to be made to identify victims of human trafficking in Ireland, according to new research.
The study, carried out jointly by the European Migrant Network (EMN) and the Economic and Social Research Institute (ESRI), highlights the challenge of screening victims of human trafficking within current migration procedures in Ireland.
Overall, 356 people were identified as suspected victims of trafficking between 2015 and 2020. Thirty-eight were identified in 2020.
In 2018, Ireland was downgraded in the US Department of State's Trafficking in Persons (TIP) report from Tier 1 to Tier 2.
It was further downgraded to the Tier 2 Watch List in 2020, where it remained last year.
Tier 1 is applied to those countries who fully meet the Trafficking Victims Protection Act's minimum standards for the elimination of human trafficking, while Tier 2 Watch List is applied to countries whose governments do not fully meet the minimum standards, but are making "significant efforts to bring themselves into compliance with those standards".
The most recent TIP report recognised efforts made by the Government to address human trafficking but described how Ireland did not fully meet the minimum standards for the elimination of human trafficking.
As part of their research, the ESRI and EMN interviewed several stakeholders in human trafficking including non-governmental organisations (NGOs).
Currently, detection occurs through referrals from NGOs, during workplace inspections or garda raids, and through vulnerability assessments in asylum applications.
A victim may also self-report to a garda station.
While training of frontline staff occurs in a broad range of sectors, including social work and immigration services, stakeholders interviewed indicated more training and screening mechanisms were needed.
The ERM/ESRI study outlines the steps following the detection of human trafficking which includes the identification of someone who is being trafficked.
This is an assessment by a member of An Garda Síochána who must establish reasonable grounds to believe the person is a victim of human trafficking.
Stakeholders highlighted several challenges in the role of the Garda as the sole authority in the identification process because they said it could deter victims of human trafficking from reporting.
The study also points out that the procedure is not on statutory footing, which can make it difficult for victims of trafficking to exercise their rights, and result in delays in early identification.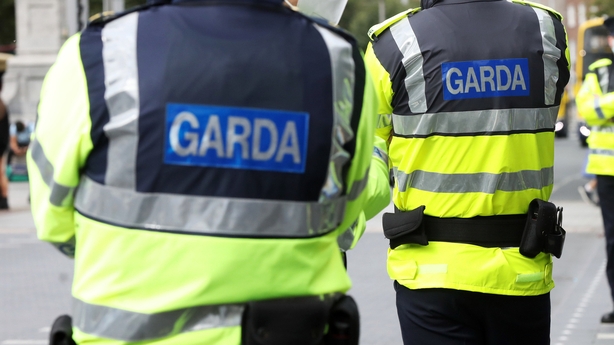 Once identified by An Garda Síochána, a victim of human trafficking gains access to supports as part of the National Referral Mechanism (NRM).
Initially, a victim of trafficking may be granted a 60-day "recovery and reflection" period, during which they must decide whether they wish to cooperate in the criminal investigation.
They are offered accommodation in International Protection Accommodation Services (IPAS) centres.
Following this period, undocumented non-EU nationals can be issued with renewable six-month Temporary Residence Permissions.
Other supports include social and medical assistance from the HSE's Anti-Human Trafficking Team, civil legal aid, and some social welfare supports.
Stakeholders identified challenges and limitations in the support provided and highlighted that victims who are also applicants for international protection have reduced access to social welfare and the labour market.
The temporary nature of the residence permission was identified as a source of uncertainty and insecurity.
IPAS centres were also seen as inappropriate places for victims of human trafficking by non-governmental stakeholders, who recommended the establishment of a specialised, gender-sensitive centre for victims.
Limitations were also highlighted in the civil legal aid provided.
In May 2021, the Government proposed to reform the NRM to expand the number of bodies competent to identify victims, to place the identification procedure on statutory footing, and to involve NGOs as "trusted partners".
The Government's White Paper to End Direct Provision and to Establish a New International Protection Support Service proposes the establishment of specialised accommodation for victims.
This accommodation has not yet been secured.
Co-author of the study Emily Cunniffe said the study was "particularly timely" given concerns about increased risks of human trafficking following the Russian invasion of Ukraine.
"This study provides an overview of current policies for detecting, identifying and protecting non-EU national victims of human trafficking," she said.
"Challenges highlighted by the range of stakeholders consulted provide context for the Government's 2021 proposals for reform."