A dedicated Centre for Zen Buddhism in the Republic of Ireland will officially open in Dublin city centre this weekend.
The new sanctuary is located in the heart of Temple Bar where Rev Myōzan Kōdō, who has been practicing Zen Buddhism for decades, is the guiding teacher.
"We have had to move from one place to another as the Dublin property market has driven us out of one practice space into another.
We need your consent to load this rte-player contentWe use rte-player to manage extra content that can set cookies on your device and collect data about your activity. Please review their details and accept them to load the content.Manage Preferences
"Finally, we have this place for lease, so we are going to be here, hopefully for a long time," he said.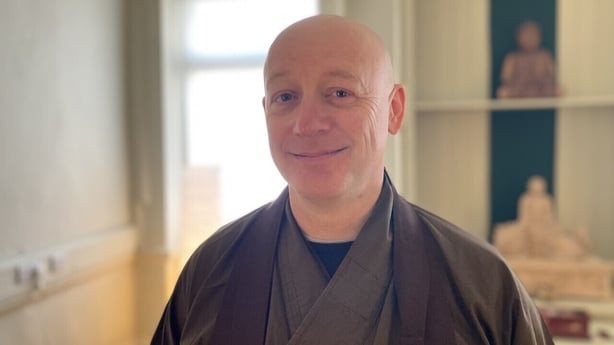 Zen Buddhism is the meditation school of Buddhism with an emphasis on Shikantaza, 'just sitting' meditation.
It can be challenging for newer members because it involves sitting in silence for what may seem like a lengthy period.
Head monk at the Dublin Zen Centre Hōdo Gomoku said the practice grounds him, enabling him to "stay awake" in the world and sit in that moment.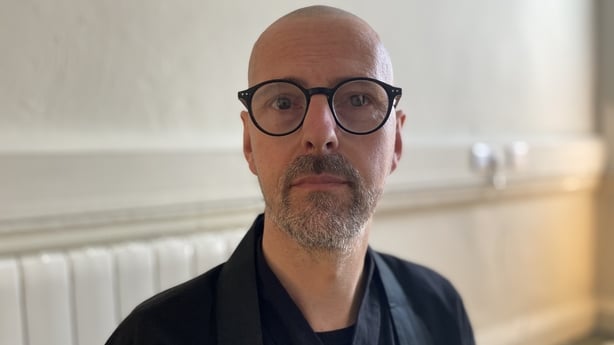 "Of course, we waver in and out of that throughout the day, but with the grounding of that practice, it is much easier to come back to the moment.
"It is always about returning to the present, to what is going on right now," he said.
Like Christianity, Buddhism comes in various forms. According to the last Census there were 10,000 Buddhists in Ireland.
Half of those who practice Zen Buddhism are Irish and there are more women than men, according to Myozan.
The main centre is in Dublin, but he said there are members in Mayo, Donegal and Kildare and nationwide who can either practice online or at the new Zen Centre.
Koryū Shinsō is an experienced member of the community.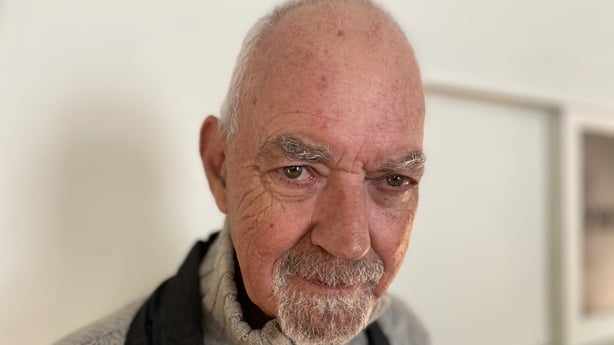 As a teenager, he sought purpose, meaning and depth. Given the difficulty in finding information on anything other than Catholicism in 1960s Ireland, it required determination.
He connected with an Indian teacher and was involved in a practice for about ten years, following which, a number of eminent Tibetan teachers came to Ireland.
Some years later, he discovered that a Zen group had formed with its own local teacher.
"That was a very big plus for me because a disadvantage with those other situations was that the teachers were not Irish and not present in Ireland, so it had a bit too much of the exotic about it, so I was delighted to hear that there was a homegrown situation, so to speak," he said.
A community of committed practitioners was particularly important for Koryū because the practice means everything to him.
He said: "It's my life. It informs my entire life. It's the water, it is the food and drink of my life."
The history of Zen Buddhism presents itself as a family saga according to the Dublin Centre website.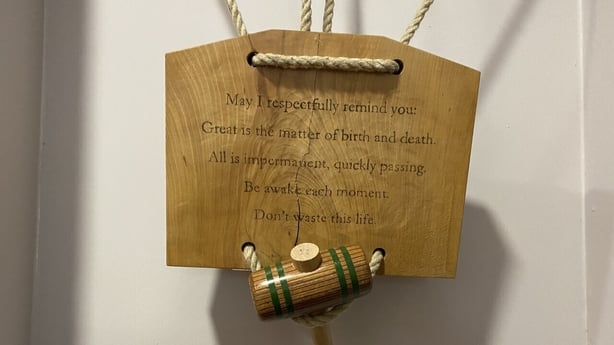 Each priest of the Sôtô school today belongs to an uninterrupted line which traces itself either to Gasan Jôseki Zenji (1276-1366) or to Meihô Sotetsu Zenji (1277-1350), two disciples of Keizan Zenji, all other Japanese lines having since become extinct.
One is integrated into a lineage at the time of the ceremony of Transmission of the Dharma, by which the Master makes the Disciple his successor.
Presented here is the chain of teachers that connects Eihei Dôgen Zenji to Gudo Nishijima Roshi, and up to Rev Taigu Turlur, the teacher of Zen Buddhism Ireland's guiding teacher, Rev Myozan Kodo.
In Dogen's teachings, past is present is future, while the future flows into the past, as the past becomes the future. In this way, each teacher stands for all others, and all are with us now.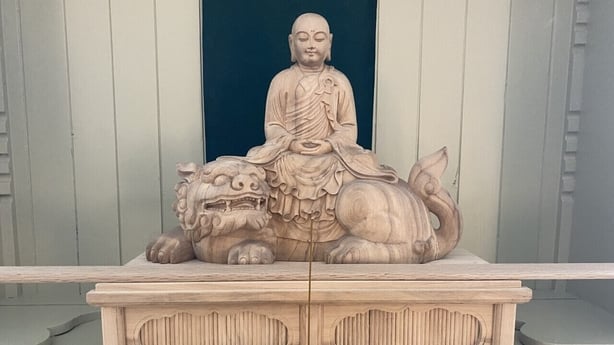 Does Rev Myōzan Kōdō define Buddhism as a religion?
He believes it is.
"This is a very old discussion. Some people say Buddhism is a philosophy, others say it is just a way of life.
"Is it a religion? Certainly, if it walks like a religion and talks like religion, I think it is. But meditation is so diverse.
"There is a lot of secular meditation, secular mindfulness, but Zen is very much a religious and ancient religious tradition," he said.
He described Buddhism as a spiritual tradition that is not God centered.
"It is not an intellectual understanding, it is a practice, and I am hoping that Dublin Zen Center in the turbulent and very upsetting times we live in, can be a place of sacred stillness that is available to all Irish people here."