There are around 600 people on a waiting list for organ transplants including heart, lung, liver, kidney and pancreas.
Operations for organ transplants continued throughout the Covid-19 pandemic with 206 carried out in 2021, which was 16 more than in 2020.
At the launch of Organ Donor Awareness Week, people are being urged to become organ donors.
People whose families have been affected by organ transplants were at today's campaign launch.
Sisters Chloe and Nicole Grier held a picture of their mother, who died suddenly ten years ago when they were just 11 and 17.
Their mother, Martina, was an organ donor whose donations saved the lives of five people.
Nicole said organ donation is something they now advocate for because of the "solace" it brought them after their mother died.
Chloe said "we got all these lovely letters and cards from these people detailing their journeys to becoming an organ recipient and the hard life they had had and how thankful they were to our family for fulfilling our Mum's wish of being an organ donor".
Nicole said it brings them comfort knowing their mother saved so many people, including an eight-year-old girl who received Martina's heart. "We got a letter to say she had saved an eight-year-old girl's life, that girl is turning 18 this year".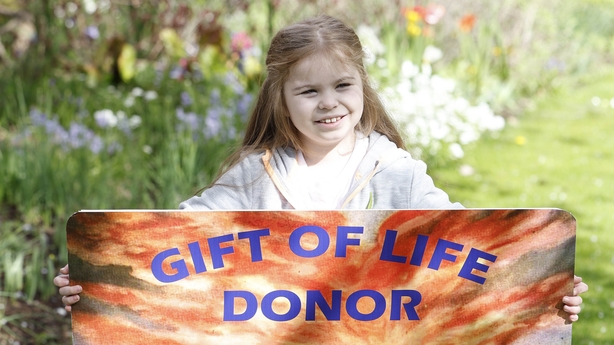 Matthew McNieve is 23. He had a kidney transplant aged 11 but now needs another one and has been on the list for the second time in his young life - this time for three-and-a-half years.
He is on dialysis three times a week which he says is life-changing: "I can't go abroad, you're bound to the hospital on the waiting list."
Matthew is a full-time student, something he says he couldn't do without the support of family and friends.
In the middle of the bad winter of 2010, his family got the call at 2am; "that's what it's like" he said, "glued to the phone, can't put the phone on silent, any Dublin number you answer it - it could be a kidney!".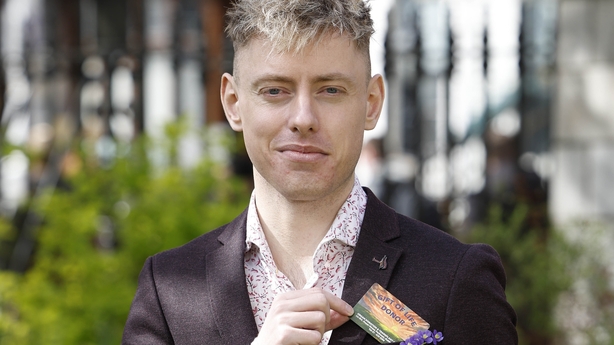 Matthew said more people need to know about organ donor cards. He said "it's not emphasised enough" in Ireland and this should be a mainstream conversation to have at home.
The Chief Executive of the Irish Kidney Association, Carol Moore said this week's message is to "Share Your Wishes", to approach family members to discuss organ donation wishes.
There is an app where a digital donor card is available to download and she said people can have Code 115 on their driver's licence to indicate they would like to donate their organs.
Professor Jim Egan, Director of Organ Donation and Transplants Ireland, said there are approximately 30,000 deaths every year in Ireland and there are only 100 donations required most years.
Last year he said, there were 65 donors and there is considerable work to do to get to the ideal of 100 per annum.
He said at a clinical level "we see people literally snatched from the jaws of death on the basis of the generosity of another family who donated an organ" and that family is reassured their brave act is truly life-saving.