A Tipperary farmer is returning to Ukraine to start his spring sowing operation on his farm there and to assist with efforts to provide crops and food for the Ukrainian domestic market.
Jonathan Clibborn started farming with his family in Ukraine 15 years ago. They have entered into a long-term lease agreement with landowners in the area and currently farm 10,000 acres.
The land is planted with a variety of crops.
Mr Clibborn, his wife and three children have moved to Tipperary, but he is now returning to Ukraine to oversee the Spring sowing operation on the farm.
He said that some of his farm vehicles have been commandeered by the Ukrainian armed forces and that Russian missiles struck a military base about 20km from his farm last month.
He added that efforts are being made to increase the tillage area in the west of Ukraine to compensate for the huge damage that has been done to farms, towns and infrastructure in the east of the country.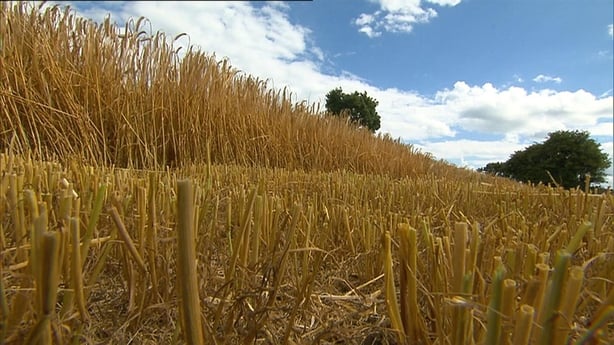 "Even if the troops withdraw or pull back tomorrow, there are landmines there, they have stolen equipment and what they haven't stolen, they have destroyed, so it's not so easy to go in overnight and get this back into production," Mr Clibborn said.
"So, there is an onus on the west to up the planting to support the rest of the country."
He said that due to the war, the farming sector in Ukraine is facing fuel and other input shortages. To counter this, he plans to plant crops such as buckwheat and spring wheat, that would be needed to support the domestic market and will not require the same level of chemical and fuel demands.
As he plans his sowing season there is huge uncertainty regarding exports from Ukraine later in the year.
"We have corn still in storage that we cannot export," Mr Clibborn said.
"Traditionally our products are taken by train to the south to the Black Sea ports, but this is now impossible. The infrastructure has been shelled and the sea is mined and there are no ships, so I don't know if there will be any exports by sea.
"Also, the train track gage is wider in Ukraine than in Poland so export by train wagons is also very uncertain."
It is estimated that there could be a reduction of up to 30% of the land area planted in Ukraine this year due to the war.
Mr Clibborn said as he prepares to leave Ireland and begin his Spring sowing operation, he hopes that the harvest will be carried out in a more peaceful environment in Ukraine.