The Taoiseach has said that the Government must look to tackle the rising cost-of-living over the medium term, as it "cannot take measures every single week in response to every single price increase that may occur".
Speaking at the announcement of 1,000 new jobs at the Workday European Headquarters in Dublin, Micheál Martin said the Government has allocated €2m to tackle cost-of-living issues, ranging from measures such as the €200 rebate, to targeting the fuel allowance and reducing transport fees.
"The Government has already gone farther than other European countries," he said, in terms of tackling the cost of living.
He said there were issues coming out of Covid-19 in terms of supply chain issues creating inflationary pressures, which are now being exacerbated by the war in Ukraine.
Govt supports more sanctions against Russia
Mr Martin said that the Government supports further sanctions against Russia.
"This war is having an impact, but we cannot be blind in the first instance to the appalling human trauma and death that is being visited on the people on Ukraine, and every conceivable pressure that we can, now needs to be put on Russia," he said.
"Parallel with that, we have to navigate the economic implications of the war and the situation we're currently in."
Mr Martin said the situation needs to be looked at over the medium term because "we can't take measures every single week in response to every single increase that may occur over the next while".
On next month's carbon tax hike, Mr Martin said the tax in the overall scheme of things was "not as significant as the political debate around it would suggest", as the problem facing people was of a far bigger scale.
"There is little point in taking measures on a monthly basis," he said, adding that the Government was conscious people's disposable income will be affected by what is happening at the moment.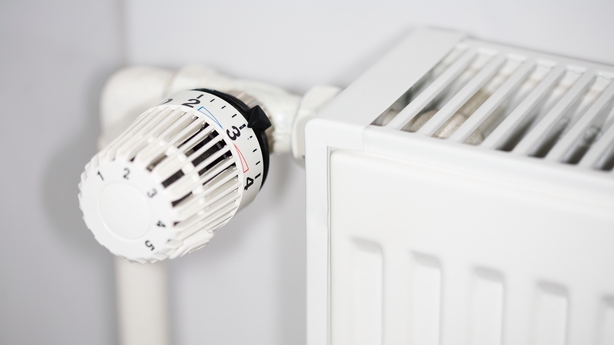 Asked about Eamon Ryan's comments about driving slowly to save money, Mr Martin said "energy efficiency makes sense anytime of the year, crisis or no crisis" and that energy efficiency should not be dismissed by people.
"Energy efficiency is an important item on the agenda, and we need to reduce our dependency on fossil fuels as well as Russian gas and oil," he added.
"The overall narrative really is this - that Ireland has come well out of Covid in relative terms. Inflation is a big issue now, and the cost of living for people is very significant.
"But we must look at this in the overall situation, that we guarantee Ireland's economic rebound in the medium term, that we don't take kneejerk actions that would jeopardise that," he said.
Meanwhile, the Minister for the Environment has said that further supports for households struggling with increased energy costs will be put in place in the coming weeks.
Eamon Ryan said the €200 energy credit, which will start appearing on bills this month, is just one of a number of initiatives the Government has put in place.
Speaking on RTÉ's Morning Ireland, he said while it was right to implement universal measures, the focus must now be on tackling those most at risk of fuel poverty and the next phase has to shine a spotlight on energy efficiency and helping households cut their bills.
"I think what we'll be doing in the coming weeks is an initial suite of measures - some of those target very specifically helping particular homes, others very much changing the planning or regulatory or market system helping people who are in debt difficulty. Making sure that we're doing all the things that gets them out of difficulty," he said.
The Green Party leader also said a public campaign will be launched to help raise awareness of how people can cut their energy costs through a range of simple measures.
The minister said the Government wanted to help households through regulatory and market incentives.
"So one of the other things we're going to have to do and will do in the coming weeks and months, is to look at how we can accelerate the switch to our own local power supplies; not to be dependent on imported fossil fuels, switching to our wind and solar and hydro and biomass and other local power supplies here."
Mr Ryan urged households to avail of grants in place to put better insulation in their homes, which could lead to savings of up to 25% of their bills.
He said further universal measures will be implemented, including reducing the Public Service Obligation on electricity bills to negative from October.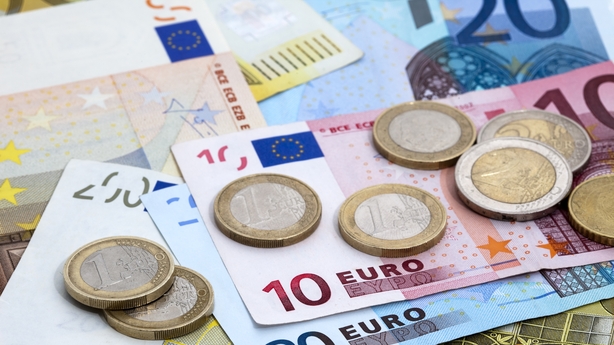 The Money Advice and Budgeting Service is encouraging consumers to seek a better tariff from their current energy provider, to help tackle increased energy bills.
Speaking to RTÉ'S News at One, Michelle O'Hara, Regional Manager for South Leinster MABS, said: "One of the things that we've asked people to do is to go back to your provider to see can they put you on any more of a favourable tariff.
"Also to understand what tariff you are actually on, because many people have moved to smart meters.
"They may have selected one of the various options that are available to them. Do you understand what tariff you're on?"
Ms O'Hara also encouraged consumers to take control of their spending and income in so far as they can.
"A review is something that we would encourage people to look at and that's what we give people support with when they come to us," she said.
A number of energy companies are now operating hardship funds for customers who are struggling to meet the escalating costs.
Ms O'Hara advised that those looking to access these funds to do so through the Money Advice and Budgeting Service, the St. Vincent de Paul and through the MABS helpline.
Meanwhile, Fine Gael TD for Mayo Michael Ring has said the carbon tax should not increase this year and the issue should be put on hold until "we see what happens with the war".
People are suffering, he said. This is not about policy, he said, but economics and the Government has to help the people of the country.
He told RTÉ's Today with Claire Byrne programme that changing the carbon tax in May is not right and he has to speak out on the issue.
"This is about a situation that has changed. We're now into a war situation.
"We're now into a problem where we have a shortage of fuel. We're now into a problem where people are saying they're finding it very difficult to live.
"So this is not the situation that we had two years ago."
Mr Ring said it was fine for the Minister for the Environment to cut back on his car usage but pointed out that people in rural communities do not have public transport options such as the Luas or Dublin Bus.
"There's people traveling from Belmullet to Castlebar everyday to work. There's people traveling from Westport to Castlebar every day to work.
"These people have to fill their tanks every week and they see it in their tanks. They see it in their cost of energy in relation to fuel and here we are as a Government in May going to increase the carbon tax again.
"It's not on. We can't do and we shouldn't do it," he said.