A fourth dose of the Covid-19 vaccine is expected to be approved for use in Ireland, according to Tánaiste Leo Varadkar.
He said this dose would probably not be for everyone, and that the Government is awaiting advice.
Mr Varadkar said he thinks that the vaccine programme would need to start around the middle of the year, before the winter season.
"We're also giving consideration as to whether we need to start on a fourth dose programme, particularly for older people in those who are medically vulnerable."
We need your consent to load this rte-player contentWe use rte-player to manage extra content that can set cookies on your device and collect data about your activity. Please review their details and accept them to load the content.Manage Preferences
The Tánaiste said what is happening across Europe is a "second wave of Omicron", but he said he did not believe it would require the reimposition of restrictions.
Mr Varadkar said that today's commemoration for those who died during the Covid-19 pandemic comes at a time when we are very aware that the pandemic is not yet over.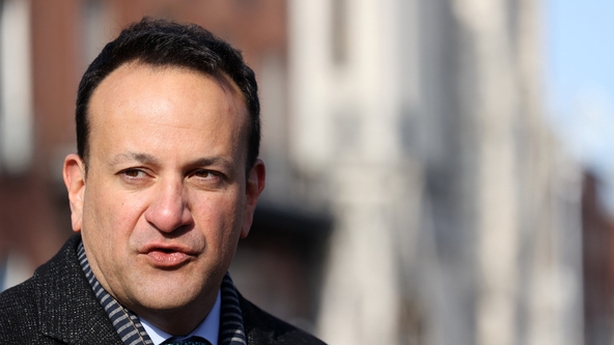 He said with more than 1,000 people in hospital, it serves as a reminder that this pandemic is an "ongoing cause for concern, but not a cause for panic".
Mr Varadkar said about half of those with Covid-19 were already in hospital and that their positive cases were picked up during routine checks.
"It is a very different situation at the moment. About half of those in hospital with Covid would be in hospital anyway, it's incidental finding in their cases," he said.
"This is another wave but we don't anticipate it will necessitate the reimposition of restrictions, but other things need to continue.
"We need to make sure that people have those boosters and third doses."
Mr Varadkar said that the Government is monitoring the situation "very tightly", and encouraged people who have not already availed of a booster or third dose of vaccine to do so.
Inquiry into Covid-19 response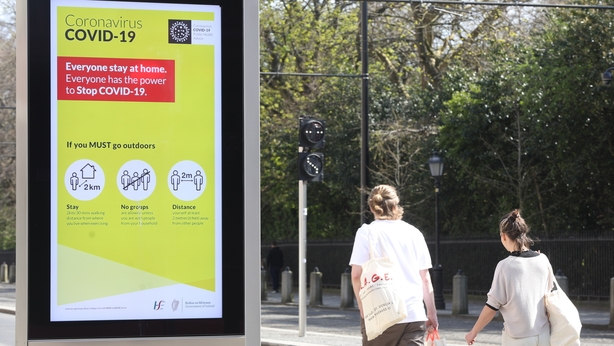 The Tánaiste added that an inquiry into the handling of the Covid-19 pandemic in Ireland will be up and running this year, "if not in the next couple of months".
Mr Varadkar said Government has not yet decided on what form the inquiry might take.
An inquiry would not be about "getting people", he said, and that Government did not want an adversarial inquiry "where people are hauled in and hauled over the coals".
He also said he would envisage senior people within government and the Health Service Executive to be called as witness during the Covid inquiry.
His comments came after a question was asked on remarks from Taoiseach Micheál Martin, who said that he does not expect HSE Chief Executive Paul Reid or Chief Medical Officer Dr Tony Holohan to be called as witnesses.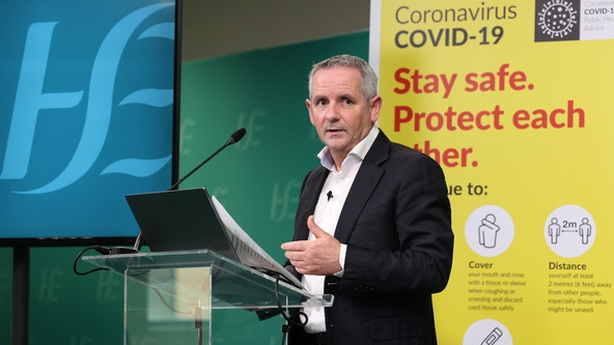 "I think it is important that we work out and establish what we did right, and what we could have done better," Mr Varadkar said.
"We shouldn't assume this is the last pandemic that we will face in our lifetimes.
"I think what the Taoiseach was saying is that he didn't envisage it being an adversarial inquiry, where people were kind of hauled over the coals. That's not what we want.
"But in terms of people giving evidence, it would be envisaged that people who were involved in response, including people who were in government and also people in senior positions in the HSE and the Department of Health would."
He said that Ireland has one of the lowest excess mortality rates in Europe and the world.
"That says to us that we as a society did most things right, but we didn't do everything right," he said.
Additional reporting: PA