A relaxation of limits on a mortgage-to-rent scheme for people at risk of losing their homes has been announced by the Government.
Owners of houses worth up to €450,00 in areas like Dublin and Cork can now avail of the scheme if they are having repayment difficulties, which is up from €395,000.
The scheme is available to those who qualify for social housing and allows them to keep their homes as tenants of housing bodies like iCare.
It is intended to help 1,000 households a year with 678 borrowers availing of the scheme last year, up from 196 in 2020.
The maximum positive equity allowed has also been increased to €35,000.
Tenants will also be allowed to buy back their homes if their circumstances improve.
There are currently 24,000 households in mortgage arrears of more than two years.
"For someone in mortgage arrears to lose their home is hugely difficult and stressful," said Minister for Housing, Local Government and Heritage, Darragh O'Brien.
"The MTR scheme offers households in acute, unsustainable mortgage arrears situations, with little or no prospect of a significant change in circumstances, the chance to surrender a property to a lender and in turn become a social housing tenant whilst staying in their own home and community."
Under the scheme, the debt is written off and the property is purchased by iCare or another housing body who become landlord.
iCare's CEO David Hall said it benefits the State as well because if the family becomes homeless, they are eligible for very expensive HAP payments in the private rental sector, while the State has to pay much less for social housing.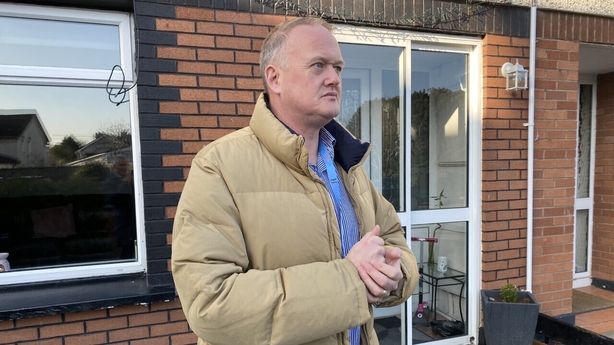 Dean Kehoe from Lucan is one tenant who availed of the scheme.
He bought a former council house at the height of the Celtic Tiger and ended up owing €500,000 on his mortgage when he lost his job.
At one time facing repossession, he said his family's life is "one hundred million times better" now that the house has been secured.
The changes mean that from 14 February the upper limit is €450,000 in areas like Dublin, Cork, Galway and Meath, and €345,000 in the rest of the country.
The limit for positive equity in the property is now €35,000 in more expensive areas, with the lowest limit of €25,000 in other areas.
It is thought that the new criteria will double the number of people eligible to around 8,000.