A ceremony was held today to mark the centenary of the forcible occupation of Dublin's Rotunda Hall by a left wing group protesting against unemployment.
The raising of a red flag on the building in 1922 provoked a violent reaction at the time.
The ceremony marked the occasion when two days after the Anglo Irish treaty was ratified, 120 left-wing activists calling themselves the Dublin Council of the Unemployed took over the Rotunda Concert Hall and raised a red flag.
It was organised by Liam O'Flaherty who was a co-founder of the Communist Party of Ireland.
He wrote the group's manifesto which pointed out that men who had fought in the War of Independence and First World War were without jobs while others had become rich.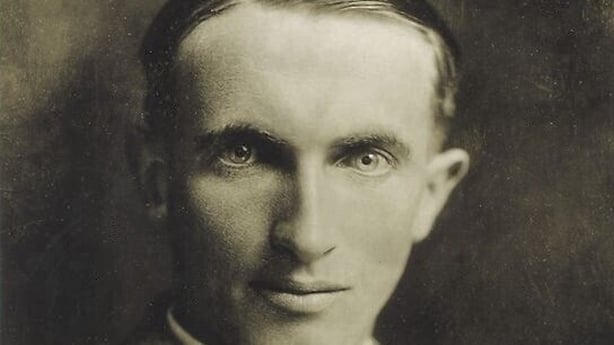 The occupation had followed a number of incidents where striking workers inspired by the Russian revolution had declared 'soviets' most famously in Limerick in 1919.
The Rotunda occupation received a lot of press coverage at the time. The pro-Unionist Belfast Newsletter headlined its story 'Dublin's Red Garrison'.
The centenary commemoration was organised by the Liam and Tom O'Flaherty Society and spokesperson Éamon Ó Ciosáin said the events at the Rotunda have a relevance today on the question of whether the modern Irish state is committed to social justice.
At the time the occupation was not popular with Dubliners. Although some shops provided food for the occupiers, hostile crowds started to gather outside.
One man returning to the Rotunda with provisions was beaten up, the red flag was torn down and shots were fired from the building over the heads of the crowd outside.
It was only through the efforts of IRA police and Dublin Metropolitan Police acting together that the occupiers were evacuated safely when the mob succeeded in storming the building.
Mary Muldowney, a Dublin City Council historian, said there was a fear of the Russian revolution in Ireland and the population were tired of war. However she said there was also ignorance about what the occupation was intended to achieve.
Liam O'Flaherty left Ireland afterwards though he did return to fight on the Anti Treaty side in the Civil War and later became a famous writer.