The head of RTÉ has told an Oireachtas committee that the national broadcaster "cannot continue to deliver its remit for the people of Ireland" unless its funding is addressed.
Dee Forbes, Director General of Raidió Teilifís Éireann, is appearing before the Committee of Public Accounts.
The pandemic has been "hugely challenging", but during it RTÉ "demonstrated our purpose and value".
It played a "critical and leading role" in keeping people informed.
Research shows 90% of people turned to RTÉ for information, and 76% trust it, she said.
"These achievements came against the backdrop of extreme financial uncertainty," she added.
"RTÉ has highlighted, for many years, that the licence fee system on which Ireland's national public service media is reliant, is utterly broken.
"Evasion in 2020 reached a level of 15.2%. No-TV Homes grew to 15.1% in 2022," Ms Forbes said.
She warned: "The core structural funding problems remain, and in fact are deteriorating quickly. Losses to national public service media funding are now estimated to be €65 million annually.
"RTÉ cannot continue to deliver its remit for the people of Ireland without adequate public funding."
A review found that "RTÉ's staff body is almost evenly males/female" and that the broadcaster "equals, and in various cases exceeds, national policy objectives and targets for gender related employment, and the review found that the pay differential at RTÉ is approximately 4%, which is significantly less than the 14% for the economy as a whole."
In reply to Green Party TD Neasa Hourigan, who asked how much the highest earners cost the organisation, Ms Forbes said: "1% of our cost base is towards our top paid"
Deputy Hourigan noted organisations dealing with eating disorders had criticised Operation Transformation, and asked how decisions were made as to what is broadcast.
"Every year the BAI [Broadcasting Authority of Ireland] assess how we deliver on our remit", Ms Forbes said, noting that it was the ultimate arbiter.
Operation Transformation is "a more holistic programme" now, Ms Forbes said, adding that it gets very strong and positive feedback.
In her opening statement, Ms Forbes said that RTÉ is working with the Department of Social Protection to address issues "involving the investigation of the contractual and employment arrangements of approximately 500 individuals."
She said this investigation will run until "at least 2023."
RTÉ employs 1,866 people across 167 grades. The number of employees who earn more than €100,000 is 117, RTÉ Commerical Finance Manager Fiona O'Shea said.
She told Fine Gael TD Colm Burke that 1,749 employees earn less than €100,000.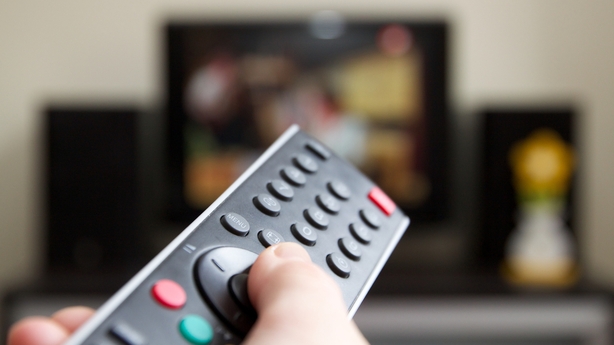 Ms Forbes told Deputy Burke that RTÉ is considering a blended model where free-to-air services would be supplemented by paid services viewers could subscribe to.
"We have never asked for an increase in the licence fee", she said, noting RTÉ has called for a "reform on the current system".
As so many people evade the licence fee (€65 million each year), it would be unfair to ask those who do pay to pay more, she said.
Sinn Féin TD Matt Carthy asked if any additional payment has been made to Revenue as a result of workers being incorrectly categorised as freelance.
Ms O'Shea said the settlement of €1,223,252 which was paid to Revenue last year is the only payment which has been made.
She accepted that "it is conceivable" that an investigation being carried out by the Department of Social Protection could lead to PRSI liabilities.
"We have to be open" to possible future settlements with Revenue, Ms Forbes said.
Deputy Carthy also welcomed Dee Forbes' remark that there is now full engagement between RTÉ and the TUG.
The PAC also heard that RTÉ's advertising revenue for last November was the highest since the days of the Celtic Tiger.
Richard Collins, RTÉ Chief Financial Officer, said receipts for November 2021 were "very, very stong" and the highest "since 2008".
"November being the biggest month of the year for commercial advertising", he noted.
Mr Collins said it is not clear if this points to "pent up demand" or to an underlying "change in attitude towards TV advertising" which could deliver ongoing revenue.
Of the €107 million generated by land sales, Mr Collins said that the net receipt to RTÉ was €75 million, of which €30 million cash on hand remains.
However, only €10 million of this has not yet been committed to specific projects.
Committee Cathaoirleach, Sinn Féin TD Brian Stanley, said RTÉ figures indicate that 30% of households in the State do not pay a TV licence, and asked whether this was the case.
"Correct", Ms Forbes replied.
She added that "92% of people access RTÉ in any given week".