Tributes have been paid to RTÉ's former Western Editor, Jim Fahy, who has died following a short illness.
Mr Fahy, 75, was the station's longest serving regional correspondent, when he retired in 2011.
President Michael D Higgins said Mr Fahy was "one of Ireland's finest broadcasters, a fact attested to by the over 40 national and international awards which he won over the course of his outstanding career"
He added: "For generations of people he was a familiar voice, indelibly associated with the reporting of events across the west of Ireland during his 38 years as RTÉ's first Western News Correspondent.
"It will be as RTÉ's voice of the west of Ireland that Jim will be most fondly remembered," said President Higgins.
Taoiseach Micheál Martin said he was "very sad to hear of the passing" of Mr Fahy. In a post on Twitter, Mr Martin said that Mr Fahy's "distinct voice and eye for a story uncovered every facet of life in the west of Ireland, as well as major international events like 9/11".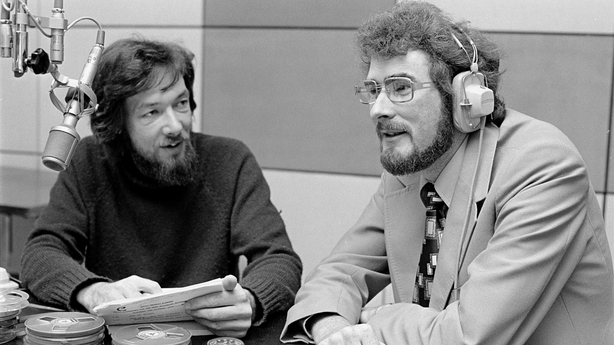 RTÉ Director General Dee Forbes said: "Jim was such a central figure in RTÉ news reporting for so long - a trusted journalist who became a household name by bringing important news stories from the region, and elsewhere, to audiences all over the country."
The Archbishop of Tuam also expressed his sympathies, describing Mr Fahy as "the doyen of Irish reporters".
Archbishop Francis Duffy said Mr Fahy secured a strong voice for the West of Ireland on the national stage for a generation of viewers and listeners, adding that like many people of a certain age, he grew up "having the benefit of Jim's impartial reporting on the State broadcaster".
He said the breadth and depth of Jim's exemplary reporting encompassed significant stories on Church, State and civic society locally, nationally and internationally.
After starting his journalistic career with the Tuam Herald newspaper, Jim Fahy made the leap to broadcasting in the early 1970s.
Over the years that followed, his voice became synonymous with life in the west of Ireland.
His 'Looking West' radio series featured stories from those who had witnessed life in rural Ireland, during the late 19th and early 20th centuries. He once described the task of tracking down interviewees as a "race against time", as he endeavoured to convince people to recall events of significance to them, or the places they came from.
For decades, on nightly television bulletins, he catalogued the twists and turns of life in the towns and villages of the region, covering tales of joy and heartbreak, despair and delight.
He also travelled further afield, often reporting on the lives of people who were impacted by famine, war and poverty.
In the early 1980s a series of programmes from London highlighted the issues facing the latest generation of young people to emigrate to Britain.
He travelled to Somalia with former President Mary Robinson in the late 1990s and was one of the first journalists from Europe to arrive in New York in the aftermath of the 11 September terrorist attacks in 2001.
Closer to home, he covered the campaign to build an airport in Knock; the protracted discussions surrounding the Corrib Gas project in North Mayo and moments of great sporting and social significance around Connacht over almost 40 years.
Mr Fahy retired on New Year's Eve 2011.
Jim Fahy is survived by his wife Christina, their children and grandchildren.