For seasoned runners like Sinead Howard and Patricia O'Neill, who are members of Blackrock Running Club, things changed during the pandemic. They went from running in groups to running alone, and as women, it brought an added pressure.
Patricia said she became more cognisant of being alone.
"Before the pandemic, I would have been running with groups or with friends, and then suddenly I found myself running alone a lot and you'd be very aware of who was around you and if there were other people on the road, or men only."
She said if a van were parked on the road, she would run around it rather than run on the inside.
We need your consent to load this rte-player contentWe use rte-player to manage extra content that can set cookies on your device and collect data about your activity. Please review their details and accept them to load the content.Manage Preferences
The issue of women's safety came under the spotlight after the murder of Ashling Murphy in Tullamore, Co Offaly, who was killed while running along a canal bank yesterday.
A study last year by the UK magazine Runner's World showed that 60% of women have been harassed on a run and 6% have feared for their life on a run.
47% run with a phone, 40% said they told someone their route and 39% changed their routes.
Sinead is the Women's Captain at Blackrock Running Club.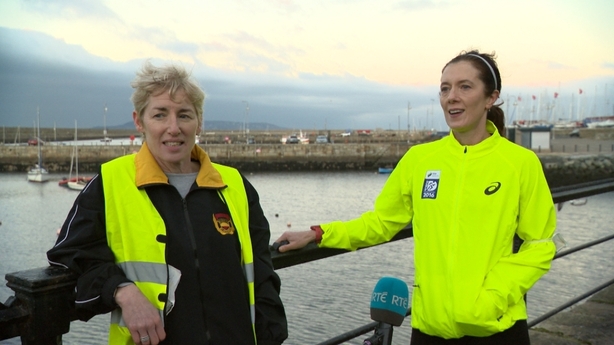 It is a large club with a growing membership and there has been an increase in the number of women who have joined.
She usually wears a high-vis jacket, a light, and an armband - and not just by night or for the benefit of traffic.
Being seen by pedestrians also helps to keep her safe.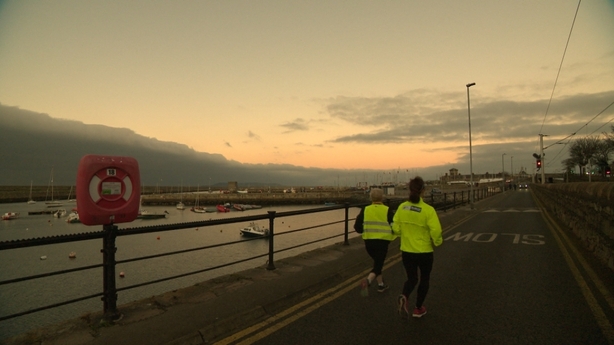 Patricia said that when she runs alone, she does not feel safe all the time.
The broader question of safety has been examined by Women's Aid which has kept a record of the violent deaths of women in Ireland since 1996.
Since then, 244 women have been killed.
Of the resolved cases, 87% were perpetrated by a man known to the victim and 13% by strangers.
CEO of Women's Aid Sarah Benson said while incidents of fatal violence against women that are perpetrated by a stranger are rare, it is a fear that many women carry day-to-day.
"They aren't necessarily inexplicable circumstances. They're very much occurring in the context of those everyday sexist behaviours, which lead along a really long spectrum, but can lead to these fatal acts," she said.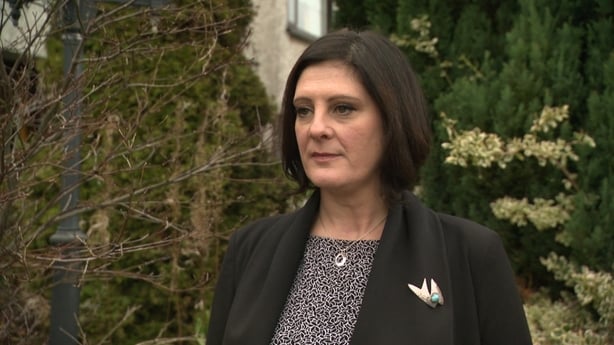 Ms Benson said it was important not to "fall into those stereotypical reflections", looking at where an attack took place or the behaviour of the victim.
She said it was more important to examine male violence against women.
"The sexism, the casual comments, which then lead to the casual gropings, which then leads to the massive violence to sexual assaults. All of these things lie along the spectrum, and the only way we are actually going to solve that is if we actually look at what is the causal factor and how men and women can work together to combat it."
The Dublin Rape Crisis Centre said it was aware that throughout Ireland, people, and in particular many women, have been upset and fearful "because of the reality of gender-based violence in society" which primarily affects women.
"Such violence is most often perpetrated by people known to victims/survivors but whether from someone they know or from a stranger, the reality is that women understand that they are particularly vulnerable simply by virtue of their gender."
Safe Ireland has called for an immediate public and political response to what it has described as the ever-increasing rates of violence against women.
CEO Mary McDermott said Ashling Murphy's death was another manifestation of the growing epidemic of violence against women in Ireland.
"It is incumbent on all of us to be outraged at the escalating social and cultural assault on women's safety; the paralysis of communities to be able to respond, and the resistance of political actors to confront and resource the elimination of violence against women," she said.