Black truffles have been cultivated in Ireland in recent weeks, in what is believed to be the first time they have been successfully grown and cultivated here.
Truffles are one of the world's most expensive food ingredients and can attract prices of up to €900 a kilo.
The growing and cultivation of these rare truffles are part of an experimental project which has been under way in Ireland for nearly ten years.
Five landowners and farmers have been taking part in the project.
One of those involved is Gerry Carew, who has planted 1,000 native oak trees with the truffle fungi growing on the root system.
Truffles can take up to ten years to mature for their first harvest, and will regrow on the same root system in the following years.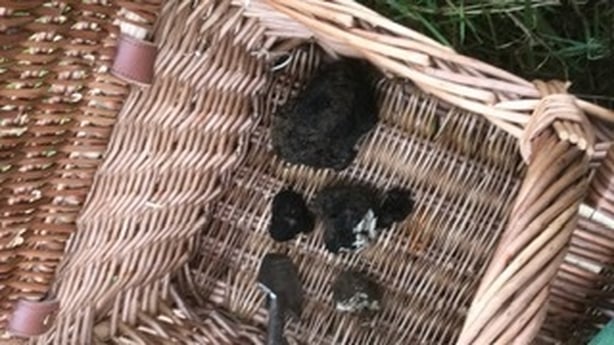 While Mr Carew will have to wait another year or two for his first harvest, he said he is very hopeful that the experiment will be a success.
"My colleague farmers involved in the project have harvested a number of black truffles in the last few days, and that shows that they are growing".
He said it cost him in the region of €35,000 to establish his truffle plantation, but is very hopeful of a financial return.
"At the lowest price, these white truffles can fetch up to €80 a truffle and I'd expect to harvest up to 1,000 a year. €80,000 a year for an acre of land is not too bad".
The exact location of the truffle plantation is not being disclosed because of their value.
The project is being led by Professor Paul Thomas of the University of Sterling and who also works with the company Mycorrhizal Systems, which provides advice and expertise on the growing of truffles.
He said: "The cultivation of the black truffles in Ireland is very significant. It shows us that they can be grown in Ireland," adding, that with this development, there is a real opportunity for Irish landowners to tap into a lucrative market.
"The truffle industry in southern Europe is under pressure due to climate change - with very hot and dry summers.
"In Ireland, Scotland an Wales we have seen in this experimental project that the warm moist weather is advantageous to growing truffles and this could be an opportunity for landowners in Ireland," Prof Thomas said.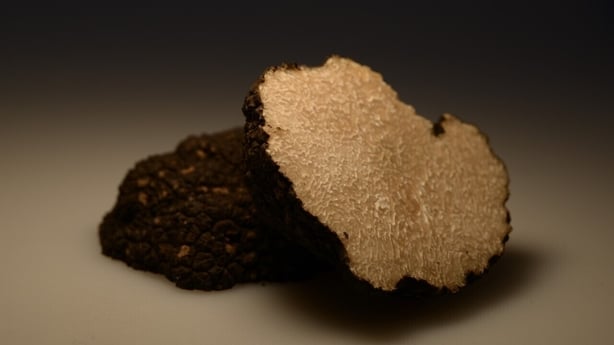 He added that he was even surprised that that these plantations are providing truffles at this time of year.
While most of the farmers are in their seventh or eighth year of the ten year experiment, some are quietly confident that they will be able to cultivate some of their truffles for the market before the previously expected ten year maturity timescale.