Over 700 gardaí of all ranks have signed up to wearing an Irish language fáinne to the public they are offering an Irish language service.
Three fáinní are available to gardaí; a gold fáinne for fluent Irish speakers alongside a silver and a 'cúpla focal' fáinne for lower fluency levels.
The initiative forms part of the organisation's soon to be launched Irish language strategy.
Internal records reveal "there is a nervousness among some personnel with regard to wearing the fáinne and offering this service, but attempts are being made to address this".
It does not appear that the new strategy will include the reinstatement of the Gaeltacht allowance for post-2012 recruits, despite a senior garda official detailing it as "the issue at present".
An allowance of 7.5% of salary paid to gardaí in the Gaeltacht was removed in 2012; however, it is still paid to officers who were in receipt of it prior to its removal.
In a meeting last July, Superintendent David Kelly said "some personnel are in receipt of it [Gaeltacht allowance] and others are not. This has affected goodwill towards language usage with issues such as, let the personnel with the allowance do the Irish language radio programme as they are getting paid for it.
"This issue needs to be addressed," he added.
In response, Deputy Commissioner Anne Marie McMahon outlined it is "most likely not within our gift" to have the allowance reinstated and she called for an "appeal through other means" and a "need to be creative" to encourage a willingness to use the language.
Garda Commissioner Drew Harris appeared at the Oireachtas Joint Committee on the Irish Language last May, following a report which found that the organisation failed to comply with Irish language obligations because of a lack of Irish speaking gardaí in Gaeltacht areas.
A third of officers allocated to Gaeltacht stations have self-assessed as fluent Irish speakers.
The report was the Language Commissioner's final measure in a ten-year effort to ensure compliance with the 2005 Garda Síochána Act which stipulates "members … stationed in a district that includes a Gaeltacht area are sufficiently competent in the Irish language to enable them to use it …in carrying out their duties".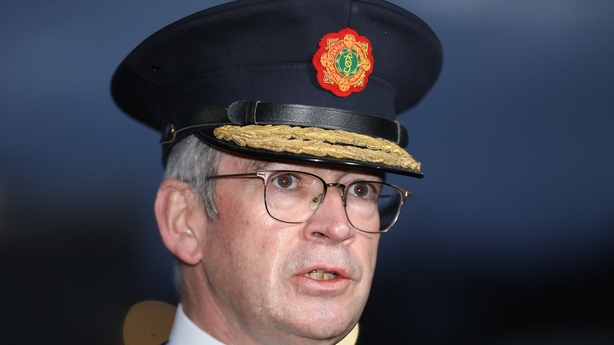 Following the committee appearance, garda authorities established an Irish Language Strategic Working Group tasked with producing and monitoring a new language strategy.
Meeting records of the working group obtained under the Freedom of Information Act provide an insight into the challenges facing allocation to Gaeltacht stations.
Superintendent with Responsibility for Gaeltacht Areas Jarlath Lennon outlined that "allocation transfers are prioritised for Gaeltacht stations" adding "there are not many" requests.
He said there is a "difficulty with allocating junior personnel to rural/quiet stations early on and to enhance their learning experience they are more suited to urban/training stations".
It was suggested that probationers from the Irish language stream [within Garda Training College] "should be allocated to a division which has a Gaeltacht station within the division with the intention of relocation to the Gaeltacht station when the time is right".
It was noted "some Gaeltacht areas are well serviced e.g. Galway with difficulty obtaining personnel for north Donegal".
The number of proficient Irish speakers in Belmullet, Co Mayo, decreased to one last year.
Supt Kelly discussed the difficulty involved with "moving personnel following their period of probation if personnel do not want to move".
Deputy Commissioner McMahon stated during a working group meeting that "maintaining the number of proficient speakers in Gaeltacht stations" should be a "number one goal".
Figures show that 35 gardaí of 95 assigned to Gaeltacht stations are fluent Irish language speakers.
A further 21 gardaí have self-assessed as "independent" users on the gardaí's Irish language competency framework.
Garda Commissioner Drew Harris "requested the [Irish language] strategy be more ambitious" when it was discussed at a high-level Irish Language Governance Group in late November.
At the same meeting, chaired by Commissioner Harris, officials heard that the Dáil Oireachtas committee had "taken over from An Coimisinéir Teanga with regard to AGS which is a more public forum and will involve more public scrutiny."
An Garda Síochána's new Irish language strategy which deals with language training, awareness initiatives, recruitment, allocation plans and online courses will be launched when public health guidelines permit.