More than 1,000 students from across the island of Ireland are exhibiting their projects at the 58th BT Young Scientist and Technology Exhibition, which was officially opened by President Michael D Higgins this afternoon.
Virtual judging is under way, where students will be interviewed on their projects.
President Higgins said: "In a time when the importance of science has perhaps never been more recognised as an important tool in public health, as we continue to deal with a pandemic, a public health emergency, the Young Scientist Awards have an importance in gaining an ever-more necessary awareness of our dependence on science and technology.
"The Young Scientist, as it is known every year, helps to promote and encourage interest in science, technology, engineering and mathematics, and so much more.
"It communicates and, in ever new ways, demonstrates their relevance in everyday life. The Awards and Exhibition, now in its 58th year, has provided opportunities for young people across our country to participate and be inspired by science engagement activities in their schools and homes."
Mari Cahalane, head of the BT Young Scientist and Technology Exhibition, said the calibre of this year's projects has again exceeded all expectations.
As well as the students' projects on display, BTYSTE 2022 also has a line-up of performers and various events throughout the three-day exhibition.
Attendees at the event will be able to join sessions on a range of topics including sustainability, positive mental wellbeing and turning molecules into medicine.
Last year's winner was Gregory Tarr from Bandon Grammar School in Cork.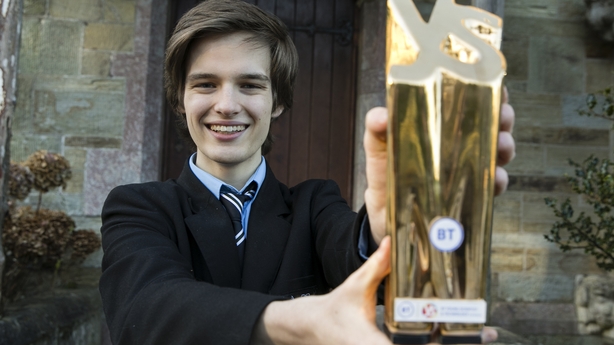 His winning entry impressed the judges with his project using a sophisticated artificial intelligence software program that can efficiently detect deepfake media with state-of-the-art accuracy.
The software, which is over 150,000 lines of code, made significant improvements on speed and efficiency when compared to the current best model without sacrificing its ability to accurately detect the fake.