The Garda Commissioner has offered an unreserved apology to a man who was accused of killing a 19-year-old woman in 1971.
Martin Conmey was one of three men wrongly accused of killing Una Lynskey near Ratoath, Co Meath. He spent decades fighting for his conviction to be overturned.
In advance of an RTÉ One documentary Crimes and Confessions, which will be broadcast tonight, Commissioner Drew Harris wrote to Mr Conmey to offer an unreserved apology for the pain and loss he has experienced.
Mr Conmey was acquitted in 2010 of the manslaughter of Ms Lynskey.
Ms Lynskey's body was discovered in the Dublin mountains around two months after she was last seen getting off a bus near her home at Porterstown Lane in Ratoath in October 1971.
The cause of her death was never determined.
Mr Conmey, and his friend Dick Donnelly, were convicted of Ms Lynskey's manslaughter in July 1972.
A third man, Martin Kerrigan, signed a statement confessing to the crime, but did not stand trial as he was abducted and killed by Ms Lynskey's brothers, Sean and James, and her cousin, John Gaughan, nine days after her body was found.
The three men were ultimately found guilty of his manslaughter.
Mr Conmey, Mr Donnelly and Mr Kerrigan had all claimed they were subjected to brutal interrogation by some garda detectives.
These allegations have always been strongly denied by the gardaí involved.
Mr Donnelly's manslaughter conviction was overturned on appeal.
Mr Conmey's acquittal came 38 years after he had been jailed for three years for the offence in 1973.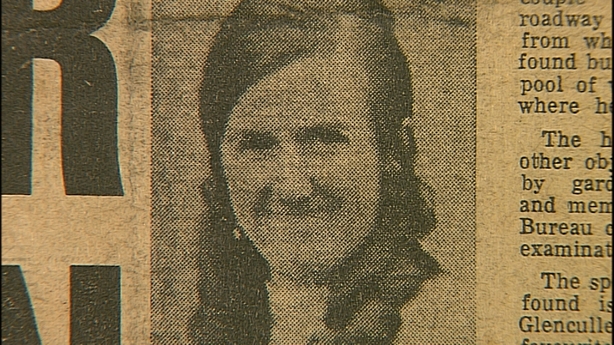 Speaking in the documentary, Mr Conmey said that he would cry himself to sleep while in jail.
"Jail was terrible. And then you might have a nice dream at night, a lovely dream about being at home and then you wake up and see where you were," he said.
The Garda Serious Crime Review team is to re-examine the investigation into the Lynskey case.
In 2014, the Court of Criminal Appeal declared a Miscarriage of Justice in Mr Conmey's case and strongly criticised the conduct of the original investigation.
The State apologised unreservedly in the High Court to Mr Conmey in 2016.
Dick Donnelly's widow, Ann Donnelly, is seeking a full State inquiry into the conduct of the garda investigation.
Her brother was Martin Kerrigan and she said his death devastated the family.
She told the documentary: "I don't think Dick did get justice. He never got an apology. The least he should have got was an apology. And I think our family should have got an apology for Marty being killed in vain.
"They didn't look for the right person, the people that did it ... So Una didn't get justice. Her killer is at large."