The Government decision to introduce minimum unit pricing on alcohol this week has been welcomed by Alcohol Action Ireland.
The new law will largely affect alcohol sold in off licences, shops and supermarkets.
For that past decade the Government has been seeking to bring in minimum unit pricing as part of a number of measures to help reduce the harm caused by excessive alcohol consumption.
The aim is to change dangerous patterns of alcohol behaviour particularly amongst young drinkers who are buying cheap alcohol before they go out in what is known as pre-drinking.
This alcohol will now be more expensive with the intention of deterring binge drinking.
A broad breakdown of the new measures shows a standard bottle of wine cannot be sold for less than €7.40 and a can of beer for less than €1.70.
Spirits like gin or vodka with 40% alcohol content cannot be sold for less than €20.70 and a 700 ml bottle of whiskey for less than €22.
We need your consent to load this rte-player contentWe use rte-player to manage extra content that can set cookies on your device and collect data about your activity. Please review their details and accept them to load the content.Manage Preferences
Today in Galway there were mixed views from shoppers on the introduction of minimum alcohol pricing.
Some approved the measure, saying drink was too cheap in supermarkets and off-licences and was fuelling a crisis for those addicted to alcohol, as well as encouraging binge drinking.
Others likened the measures to "prohibition" and said it was penalising those on low incomes and was unlikely to change drinking behaviour.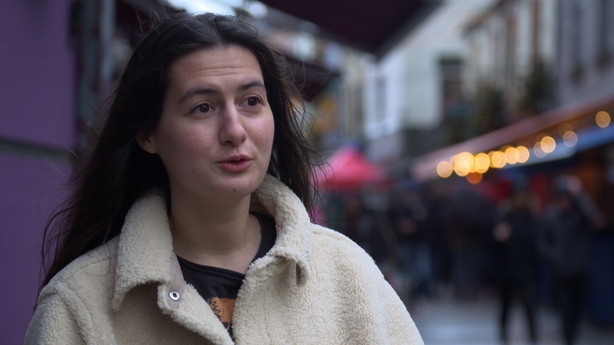 President of the Students' Union at NUI Galway Róisín Nic Lochlainn said the new law was being introduced at the worst time during a pandemic, with pubs being closed at 8pm.
"It isn't going to stop people buying alcohol. It just means that if a student or working class family is in the supermarket, the drink will still be bought but at the expense of another essential item in the basket," she said.
"I would understand if the Government was bringing forward this measure to support addiction services and mental health rehabilitation, but the reality is that the profits will be lining the pockets of supermarkets and putting profits before people.
"It's regressive as opposed to progressive"
Public health experts say the new measures are shown to be working internationally, with a reduction in the number of admissions to emergency departments and a drop in the number of alcohol fuelled assaults.
Others are likening the measures to prohibition and say the only way to address alcohol addiction is through education.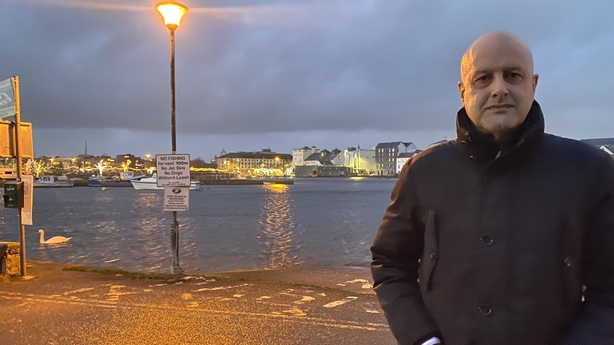 Dr Martin Daly is a GP in Castlegar in Galway. He welcomed the new measures, saying they have been proven to work in places like Scotland and Wales and Canada, showing a significant reduction in alcohol retail sales and consumption.
"Whatever the assumed benefits are thought to be had by making strong alcohol cheaply available, the data is incontrovertible in terms of international experience," he said.
"Here in Ireland, we know the effect of alcohol on our society is costing in the region of €3.2 billion a year. It is difficult to argue against the introduction of this measure, which will specifically target vulnerable and high-risk problem drinkers and especially young people."
The new measures come into effect on Tuesday, 4 January.