A few days before Christmas 2019, 30 children arrived into Dublin Airport from Chernobyl for the holiday season.
Among the Irish host families that day was Trina Rooney, there to collect Marina who was coming to stay for her seventh Christmas.
Since 1991, when Adi Roche set up the charity, Chernobyl Children International, 26,500 children have been hosted by Irish families.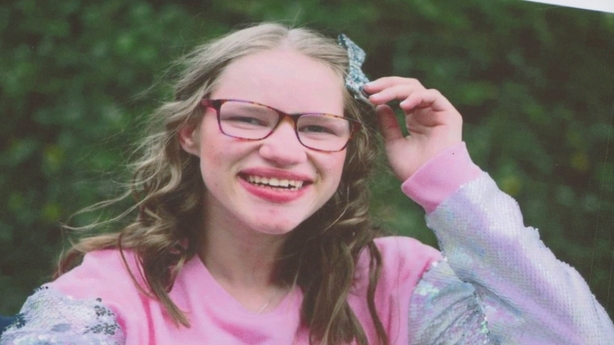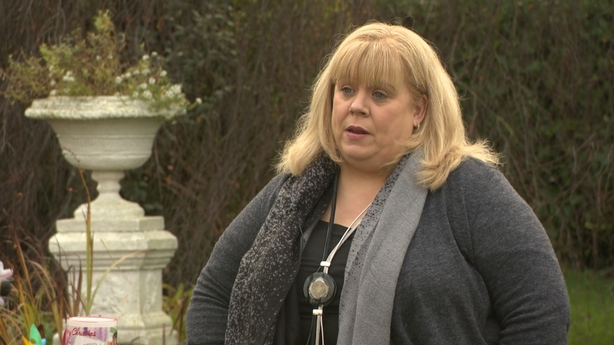 Marina, like many of the children, has lived in the Vesnova orphanage in Belarus all her life. The 18-year-old has cerebral palsy.
The Covid-19 pandemic means this year is the second Christmas in a row that Marina won't be coming to Ireland.
Trina is devastated, saying that last year was bad enough but that she never thought there would be another year they would have to celebrate Christmas without Marina.
"It is just heartbreaking," she added.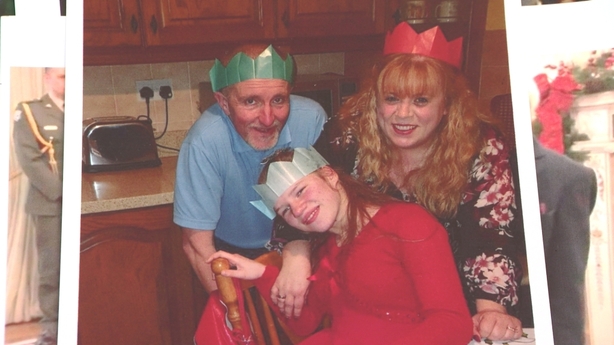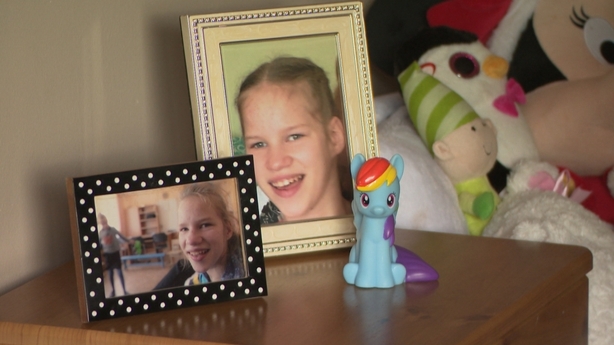 At her home in Co Dublin, Trina looks through photos of Marina on her many visits, both at Christmas and summer.
Her bedroom is ready with her toys - ready for when she gets back to the Rooneys for "a lot of hugs".
Adi Roche said it is devastating for the host families and the children who can't come for their respite to Ireland.
Ms Roche said there has also been a financial effect of the Covid-19 pandemic; the charity has seen a 70% reduction in revenue.
However she said they are "undaunted" and have continued to provide services "thanks to the kindness and commitment of the people of Ireland".
One such service is the funding of cardiac surgery for babies and children born with congenital heart defects.
Many of the cases are due to the ongoing effects of radiation, 35 years after the Chernobyl nuclear disaster.
A team of medics, led by paediatric cardiac surgeon Dr Bill Novick, have been working on young patients in Lviv, Ukraine.
The pandemic has delayed the surgeries for two years. Dr Novick says without this intervention many of the children and babies would have died.
"If we had not made this trip, of the 30 plus kids, ten or eleven of them would have passed away," he said.
Dr Novick added that the charitable donations of Irish people made it possible for him and his team to carry out the life saving operations.