The lack of publicly funded IVF treatment in Ireland is a "disgrace", according to a leading fertility expert.
Professor Mary Wingfield from Dublin's Merrion Clinic was speaking ahead of the launch of the European Fertility Atlas report today.
It comprises an online interactive map that scores European countries over access to fertility treatments.
The report ranked Ireland 40th out of 43 nations, behind every other country apart from Belarus, Ukraine and Turkey.
Ireland is the only state in the EU not to offer publicly funded IVF treatment. In Belgium, couples receive six cycles free of charge.
"Around one in six couples have difficulty getting pregnant and up to half of them will need IVF treatment," Professor Wingfield told RTÉ's Morning Ireland.
"There are thousands of couples seeking help here to conceive a baby. The average cost is around €6,000 per cycle. If a woman is under 35, the success rate is around 50%, if she is 40 or over, the chances of having a baby from one cycle is around 20%."
Prof Wingfield said it is a "total and utter disgrace that we are a wealthy country and are doing worse than some poorer countries" on the provision of Government-funded fertility treatments.
Tara Daly and Ken Walsh from Rathcoole, Co Dublin are the proud parents of six-month-old baby Teddy.
They travelled to Prague in the Czech Republic for fertility treatment last October as they could no longer afford IVF in Ireland.
"We spent around €38,000 in total, a huge amount of money," Ms Daly told RTÉ.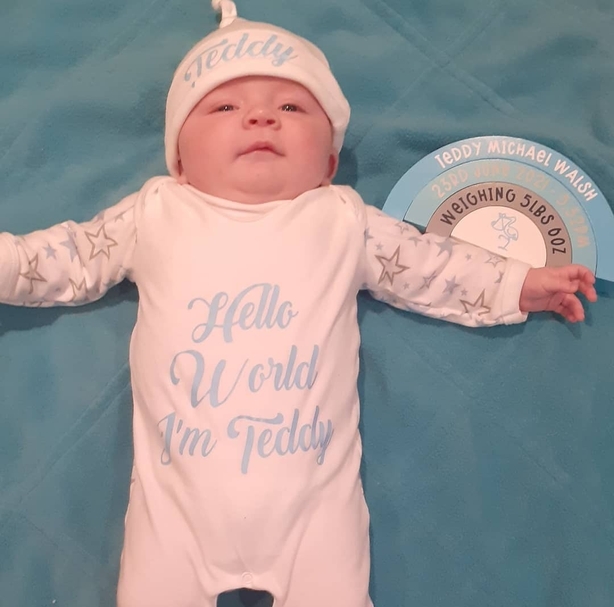 Fine Gael MEP Frances Fitzgerald today called on the Coalition to follow through on its commitment in the Programme for Government to introduce a publicly funded model of care for fertility treatment.
"The vast majority of EU countries fund a number of IVF sessions, whereas Ireland currently funds none," she said.
"While the Programme for Government commits to introducing a publicly funded model of care for fertility treatment, we are yet to see a timeline on this.
"Minister Stephen Donnelly discussed this in the Seanad in February but simply said that action has been delayed due to Covid," Ms Fitzgerald continued.
"This is not good enough: Irish couples and families need access to such services and treatments without delay."
The Department of Health told RTÉ: "Drafting of the AHR [Assisted Human Reproduction] legislation is ongoing, in conjunction with the Office of the Attorney General.
"Publication of this legislation is a priority for the Department of Health and the Government."
It said the model of care will ensure that infertility issues "will be addressed through the public health system at the lowest level of clinical intervention necessary".
The model will include three stages, starting in primary care (ie, GPs) and extending into secondary care (ie, Regional Fertility Hubs) then, where necessary, tertiary care (ie, IVF and other advanced assisted human reproduction treatments).
According to the HSE, the National Women & Children's Health Programme National received €2 million funding in 2020 to commence the establishment of the regional infertility hubs.
Four such hubs were approved with this funding – Rotunda, Coombe, Holles Street (all in Dublin) and Cork University Maternity Hospital.
"All four hubs are continuing to expand and grow their capacity, with recruitment of a small number of specialist staff ongoing."
The National Infertility Support & Information Group provides advice and information to people struggling with infertility in Ireland.