Concerned Irish citizens in the southern Africa region are being advised to contact the Department of Foreign Affairs (DFA) and its Embassy network, the DFA has said.
It says it remains available to provide consular assistance to Irish citizens where requested and as appropriate.
There are over 35,000 Irish citizens based in South Africa, the DFA confirmed.
The majority of these people are dual nationals and long-term residents of South Africa.
The size of the Irish community in neighbouring countries is much less, with the estimated number of Irish people travelling in these countries being "relatively small" compared to South Africa.
Commercial routes out of South Africa and the region remain open, but busy, the DFA said.
Yesterday, the Government advised people not to travel to seven countries in southern Africa unless "absolutely necessary" as a precautionary measure over a new Covid-19 variant, Omicron.
The countries are Botswana, Eswatini, Lesotho, Mozambique, Namibia, South Africa and Zimbabwe.
Irish citizens in South Africa requiring consular assistance are advised to make direct contact with the Irish Embassy in Pretoria by emailing pretoria@dfa.ie.
For those in other countries in the region, embassy details can be found here.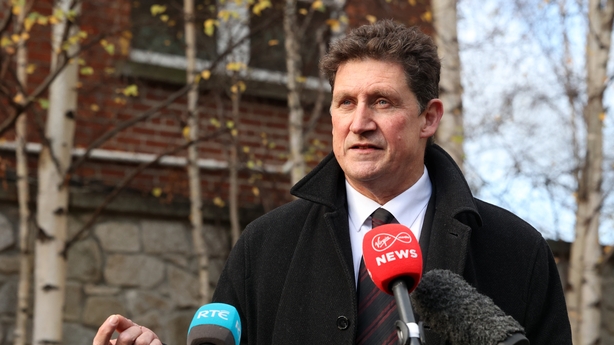 The Government will support Irish people in southern Africa region to come home, Green Party leader, Eamon Ryan has said.
"We don't leave people behind like that," the Transport Minister said, speaking at his party's national convention.
"The numbers will be small because people aren't travelling in large numbers at the moment."
Minister for Foreign Affairs Simon Coveney is " ...looking at various options, in terms of how we can manage and support them and get them home - but it has to be in a safe way," he said.
"Foreign Affairs have experience in similar situations where Irish nationals are caught and can't get back," Minister Ryan added.
On the reintroduction of a mandatory hotel quarantine regime for people travelling from southern Africa, he said: "The Attorney General was advising on it yesterday, and we'll be looking at that in Cabinet on Tuesday."
He said it would be "the first item" for consideration.
The Government will have to wait until it knows what the risks are posed by the new Covid-19 variant, Omicron, before it would consider whether new restrictions should be introduced, Minister Ryan said.
The Government had to continue to follow the public health advice and keep doing what it is doing, he said.
"A lot of the lessons learnt in the last two years will continue to apply."
He said these included wearing facemasks on public transport and social distancing.
"It's not a complete reboot or a complete change. It's just learning from what we've done well."