A new 24-hour emergency and outpatient paediatric unit has opened at Children's Health Ireland (CHI) at Tallaght University Hospital in Dublin.
Adjacent to the main hospital, the new purpose-built three-storey building is full of bright open spaces, specially commissioned artwork and modern equipment.
Children's Health Ireland said the facility will provide 17,000 outpatient appointments and 30,000 emergency care presentations annually.
Dr Ciara Martin, CHI Clinical Director and an emergency medicine consultant, said staff were really excited to start working in the new building.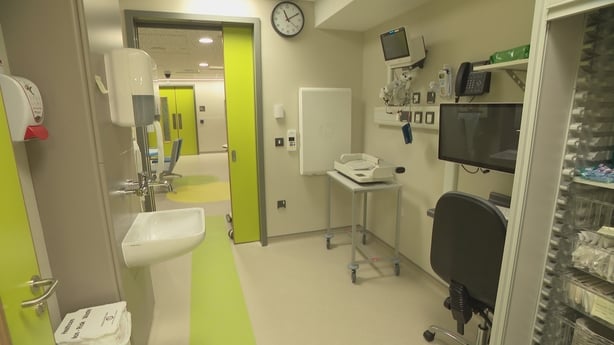 She said the emergency department at Tallaght has been very busy, run with just four cubicles, which she said was a tight space without good facilities for parents and children.
Dr Martin said the new building is designed to see children in a more spaced out way.
The care will be the same, she said, but it is hoped it will be easier for staff to deliver that care.
Fionna Brennan, Director of Nursing at CHI Tallaght and Connolly, said new facilities such as a purpose-built treatment and procedure room will improve the patient's journey through the department.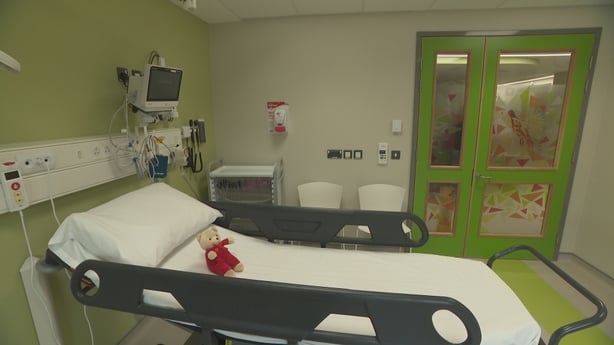 She said Advanced Nurse Practitioners will work out of a new room that will allow them to treat children without them having to be admitted.
The new building, opened officially by the Minister for Health this morning, has 16 single-space rooms, some en-suite, and two triage areas.
There are two new sensory rooms for children who require support when they come into hospital.
Minister for Health Stephen Donnelly said it is an essential part of the new children's hospital project, representing what he called "another major milestone".
This is the second site that has been developed, as CHI Connolly was opened two years ago.