News that rents have been continuing to rise across the country, but particularly outside of the main cities, comes as no surprise to renters and people in the sector.
In Clonmel, John Barnacle has been looking for somewhere to rent, which would be spacious enough for him and his five children when they come to stay at weekends, for over two years.
"I'm struggling to find rented accommodation. There doesn't seem to be anything out there and anything that is seems to be overly-expensive and not in my price range," he said today.
"It's getting worse, you could be looking online, trying to find properties and there's nothing up there in the catchment area that I need. It just makes it impossible to find anything."
He is competing with many others also looking for a home to rent.
"When I apply for places and they get back to me they're saying there could be 60 or 70 people that they've had replies from, within an hour of the property being up.
"It's really hard if there are 60 people looking for one house and that's just the people that have got through in the first hour."
Mr Barnacle described his situation as "stressful".
We need your consent to load this rte-player contentWe use rte-player to manage extra content that can set cookies on your device and collect data about your activity. Please review their details and accept them to load the content.Manage Preferences
Rental agent Peter O'Donnell of Sinclair Property Lettings in Clonmel said the market is "very tough" at the moment, particularly for would-be tenants.
He said: "The amount of property available for rental is small and the demand is huge. There's an awful lot of workers after coming in here to Clonmel, to the hospital and some of the bigger industries here, and some of them haven't got properties and some of them are sharing properties with others.
"Some of them would be coming from abroad and it's very difficult for them to succeed when the property supply is so low."
Landlords are exiting the market, he said, partly because sale prices are good at the moment, and it all makes for a dwindling supply.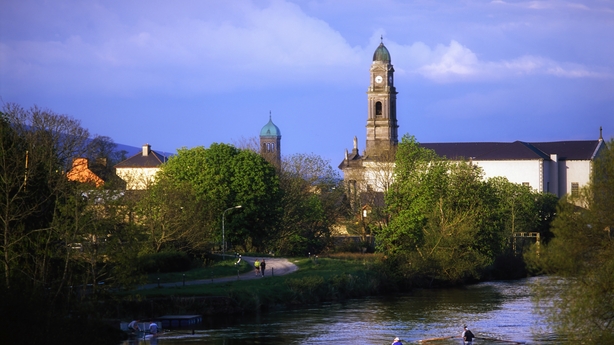 Mr O'Donnell said: "We need a bigger supply. Obviously, there's not a lot of houses being built in Clonmel at the moment.
"There are other situations where there's a lot of vacant properties. There are properties over shops, if there was a means of getting them into the market that would help somewhat. It's not the solution.
"At the moment, landlords are facing a very difficult time because of regulation and tax and they need to be treated fairly to provide accommodation for needy people."
He said that a property he advertises on daft.ie could have 40 interested viewers within a day or two. "That's the way it is."