Residents in the Gaeltacht village of Ros Muc in Co Galway have displayed their dissatisfaction with the state of the roads in the area.
They have spray-painted a 10km stretch of road with red and yellow paint in an attempt to warn drivers about dangerous parts of the road.
"Tax?" and "Bad roads for 10km" are some of the signage on a main road in rural Ireland.
Locals have said that even though patchwork has been done on the road by Galway County Council from time to time, no major work has taken place on the road for nearly 40 years and feel they are being neglected.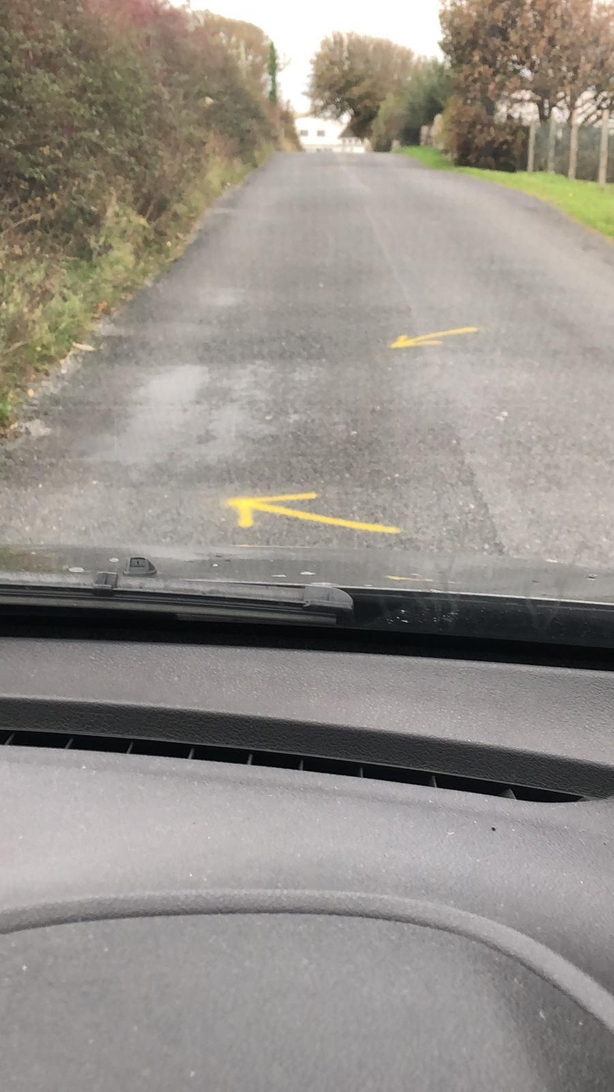 The dangers are a real concern for the residents, as there are no footpaths on the road and several sections of the road have no line markings.
"Cars drive in the middle of the road in the area in an attempt to dodge bumps and potholes and this will cause a serious accident if action is not taken soon," said Ros Muc resident Ciarán Tom Ó Conaire.
Mairéad Uí Mhaoileoin, another local resident, said she cannot bring her children on walks along the road, which has a primary school, shops and a football pitch on the route, as it is too dangerous. She has called for Galway County Council to upgrade the road to make it safer for everyone using it.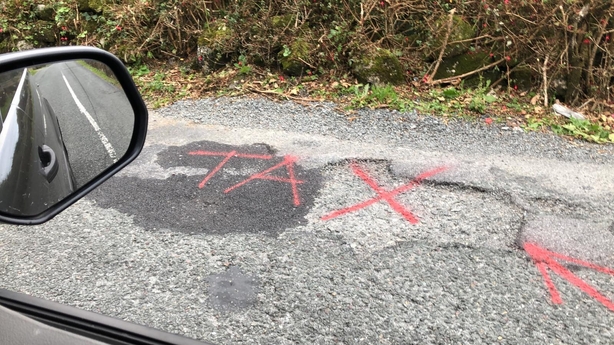 Bóithre Chonamara, a protest group that aims to highlight the neglect of roads in the area, said no meeting has been agreed with the County Council. It is awaiting a visit from a TD next week to the area.