The Defence Forces' representative group PDFORRA has called for automatic citizenship to be given to non-nationals who have completed five years' service in the Army, the Naval Service or the Air Corps and who have attained a conduct rating of good during that time.
PDFORRA General Secretary Gerard Guinan said non-nationals who were serving the State were having to spend thousands of euro in a protracted process to become Irish citizens.
According to figures supplied to PDFORRA by the Defence Forces, more than 200 non-nationals have successfully applied to become members of the Army, the Naval Service and the Air Corps over the past five years.
Membership of the Defence Forces is open to people who are not Irish citizens, but who are from other EU member states, along with Britain, Iceland, Liechtenstein and Norway. Membership is also open to people who have been granted refugee status in Ireland.
Gerard Guinan said PDFORRA wants these people to be granted Irish citizenship automatically and free of charge on completion of five years' service in the Defence Forces, provided they have a conduct rating of good during that time.
He said this would be an appropriate recognition of their service to the State.
He said the citizenship process can cost applicants thousands of euro and can take a very long time.
As a result, he said, many members of the Defence Forces who are non-nationals are being denied citizenship, because they cannot afford it.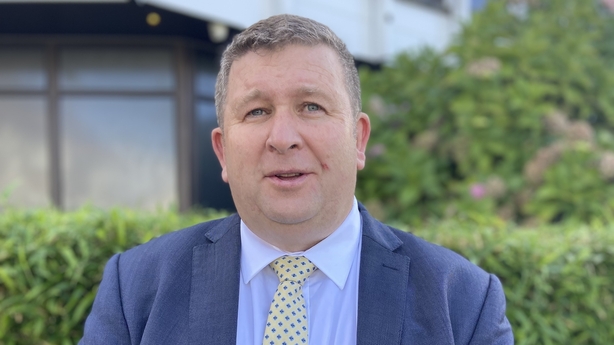 "I do not believe that Irish people would consider it fair to allow EU citizens who are resident here to join the Defence Forces, serve our nation overseas, risk life and limb with their comrades, then to deny them through economic means the ability to become citizens of our State," Mr Guinan said.
"When considering that the Government allows citizens of other nations to hold Irish passports if they pay a certain amount of money, it has to be asked - are we prepared to have soldiers risk their lives with a tricolour on their arm and then deny them though force of economic necessity the ability to become citizens?"
PDFORRA is calling on the Departments of Defence, Justice and Foreign Affairs to agree a protocol that permits enlisted personnel to be granted citizenship once they have served in the Defence Forces for five years.
Members of the Defence Forces are drawn from several nationalities, including Britain, France, Poland, Ukraine, Serbia, the Czech Republic and Romania.