Worker representatives in Local Employment Services and Job Clubs will go before an Oireachtas committee this morning to outline their concerns about a tendering process for the service by the Department of Social Protection.
SIPTU and Fórsa say the process will lead to possible redundancies and a disruption of services as people return to work following the Covid-19 pandemic.
The Department has said that in order to comply with provisions of the EU directive governing public procurement, there needs to be a competitive procurement process for employment service contracts.
---
'Her support got me to where I am today'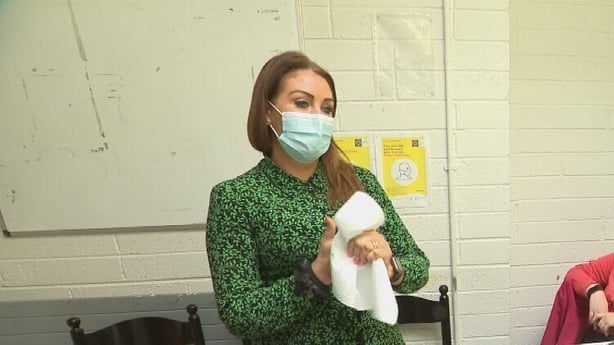 Tucked in the heart of northeast inner city Dublin, Jenny Courtney leads a youth project which provides a safe environment for young people in the area.
Jenny took a circuitous route to becoming the general manager of the organisation, but she has no regrets.
Jenny grew up in what she said is considered a disadvantaged area of Ballyfermot/Cherry Orchard in a home that was full of love.
Her parents left school around the ages of 12 and 13 to help support their families.
There was no expectation on her to attend college, but she was always interested in school and did higher level subjects for the Junior Cert.
"Then I met my now husband in senior cycle and the Leaving Cert went out the window," she laughs.
"I suppose I was a typical statistic of somebody that came from a disadvantaged community, and someone that maybe failed their Leaving Cert, dropped out of school, became pregnant at 19."
Jenny had her first child at 19 and her second child at 23. As the children got older she knew wanted to go back to college and lend support to her husband who was doing long hours as a carpenter.
She spotted an advertisement in the Local Employment Service (LES) for a 13-week course in business and administration skills.
Through the LES, she was provided with a mediator.
"Her name was Teresa, and I don't think that lady actually realises how much she helped me. She's a massive part of who I am today, and her support got me to where I am today."
Not only did Jenny have support on a practical level but Teresa supported her on an emotional level, ensuring she had childcare and she helped her with grant applications.
Whenever Jenny doubted herself, Teresa assured her she was good enough to do anything.
Jenny worked her way through academia, securing a first class honours degree at IT, Tallaght. There's no stopping her either, she's now doing a master's.
The mediation and mentorship that Jenny received through the LES looks like it could be in jeopardy.
The Department of Social Protection is seeking to tender the service and workers are now preparing to lose their jobs.
Samantha O'Toole, who is based at the Galway LES, fears that people within communities that are socially excluded and more distant from the labour market will be forgotten.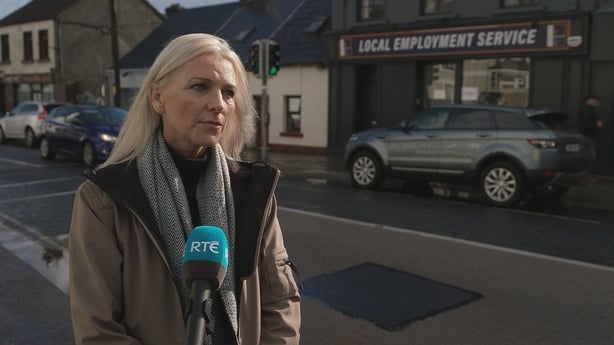 She believes the tendering process will likely suit private contractors who will provide a generic type of employment service.
"Obviously it will be specifically targeting those that are close to getting back into work without great guidance or intensive guidance," she said.
She points out that the LES has been working in the community for 25 years, so it is aware of the barriers people from disadvantaged areas face and they are familiar with those with whom they work.
"I don't think the private contractors would have the same knowledge or experience of working with people and within the community as we do," she said.
Samantha and her colleagues are preparing to be out of their jobs by December.
Some staff have already left their positions because of the insecurity around their future.
"It's a shame because we're losing valuable guidance officers, guidance counsellors to different organisations."
She notes that a Jobs Club in the midlands did not bid for the tender and workers there have been told they will be out of a job.
When it is put to her that the LES band together and bid for a tender she points out firstly, it requires money.
"We're not a private organisation so we don't have any funds and we've never made any kind of profit and so we don't have the money," she said.
Secondly, she said it is not the ethos of how they work.
"We don't want to make a profit from people. People shouldn't be commodities that we can actually make money from and because of this type of model that they're introducing, that would be exactly what we would provide, but we're not private contractors," said Samantha.
---
Establishment of stakeholder forum sought
Fórsa and SIPTU who represent the workers are seeking the establishment of a stakeholder forum and a stay of execution on the public tendering process.
They say the Department has told them that the tendering process is necessary because of EU law.
SIPTU Divisional Organiser in the Public Administration & Community Division Adrian Kane said they have asked the Department to point them to the EU Directives or Acts to which they are referring, but said they got no clarity.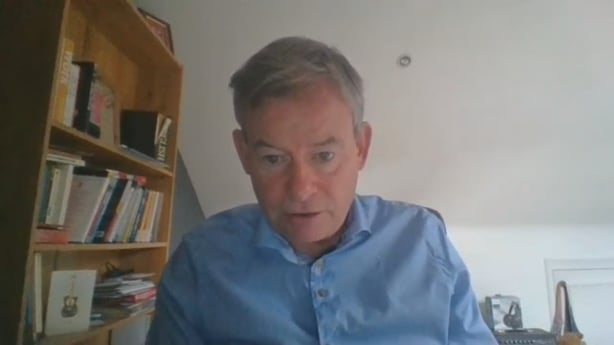 In a statement to RTÉ News, the Department said it is contracted with a range of service providers for the provision of employment service supports to jobseekers in returning to the labour force.
"These services fall within the provisions of Directive 2014/24/EU governing public procurement and must be procured through open competitive tendering."
It added that the advice from the Attorney General was that in order to comply with these EU procurement rules, there needed to be a competitive procurement process for employment service contracts, including those delivered by the Local Employment Service and Job Clubs.
The Department said it was working "to expand its provision of employment service capacity and to deliver high quality employment services that are designed to meet individual's employment assistance and support requirements".
It concluded that the services would be procured in a manner that is compliant with the Department's legal obligations.
Perhaps there is an argument for the service to be enhanced and improved. Adrian Kane said that from the outset, SIPTU and Fórsa agreed to change the service, to enhance it so that it is not pulled from communities.
While the Oireachtas committee before whom union representatives will sit this morning is fully behind maintaining the scheme as it is, it is clear that it is Department officials - who are citing EU Directives and the advice of the AG - who need to be convinced.