The family of a Co Meath man, who lives in Australia and who has been diagnosed with Stage 4 brain cancer, say they have been granted a travel exemption to visit him.
Shane McGeough, 38, has lived in Australia for the last ten years with his partner Michelle.
He was diagnosed with a brain tumour after he initially reported problems with his breathing, before his speech became slurred.
Speaking on RTÉ's Today with Claire Byrne, Shane's cousin, Serena Gavin, confirmed that the family received word on the travel exemption overnight.
However, they are concerned over limited availability of flights into Australia and a lack of quarantine space.
Australia closed its borders last year due to the pandemic, and the majority of incoming travellers have to undergo a 14-day quarantine period.
Shane's mother Cathy said her "world fell apart" when she received the news of his illness.
The McGeough family said that Shane will be starting a six-week course of treatment and it is planned that he will return to Ireland with his family when that is completed.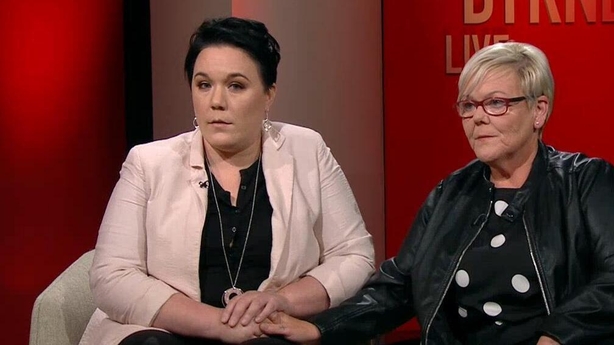 Australian Ambassador to Ireland Gary Gray said there are 40,000 people currently waiting to gain access to the country.
He said the application process for entry usually takes around three weeks and that compassionate applications, such as that of the McGeough family, were being carefully considered.