Sinn Féin's housing spokesperson Eoin Ó Broin has described the Government's Housing For All plan as "more of the same failed Fianna Fáil and Fine Gael housing policy, which caused the housing crisis in the first place".
Deputy Ó Broin said the plan, which was launched today, will make the housing crisis worse, particularly in the next few years.
"Unfortunately, it is a huge disappointment for the thousands of ordinary people struggling to rent and buy at the moment.
"This is not housing for all - it is more of the same failed Fine Gael and Fianna Fáil housing policy that created this crisis in the first place.
"It is clear that there will be little, if any, increase in direct capital investment by Government in social and affordable homes between now and 2025. This means rents and house prices will continue to rise, and supply will continue to lag behind demand."
Deputy Ó Broin said there is nothing in the plan to tackle rising rents, but there is "plenty for developers", such as the shared equity loan scheme.
"This plan is just another 'Rebuilding Ireland' under a different name."
Labour's housing spokesperson Rebecca Moynihan described the plan as "heavy on aspiration" but lacking in ambition on State-led delivery.
Ms Moynihan said the plan required detailed study and that implementation will be key.
What people will really care about, she said, is the delivery of secure and affordable new homes.
"But once again there is a strong reliance on the private sector through more subsidies and schemes. There is lots of aspiration, but it lacks ambition on the State-led delivery of social and affordable housing.
"Over the coming weeks we will be examining the detail and substance of the proposals published today."
Social Democrats housing spokesperson Cian O'Callaghan said the plan is "short on both ambition and imagination" and that those at the coal face of the housing crisis "will take little comfort" from the plan.
"When it comes to the provision of affordable, cost-rental and social homes, the plan is short on both ambition and imagination."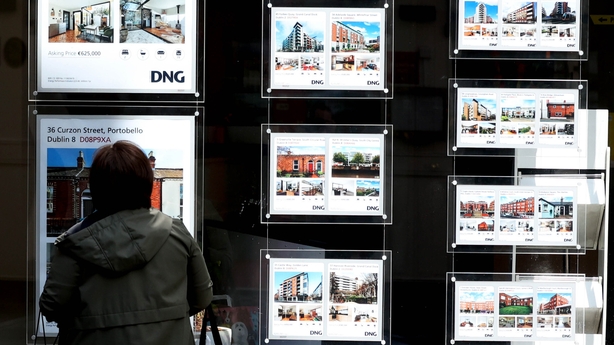 Meanwhile, the plan's targets regarding one-bedroom homes and social housing units have been welcomed.
The Peter McVerry Trust has given "a broad endorsement" of the strategy, with CEO Pat Doyle describing it as a "progressive document that will move us closer to achieving a more sustainable housing system that works for all in society".
He said he was pleased to see a target of 90,000 new social housing units, and that one-bedroom homes in particular "will play a central role in tackling homelessness".
The CEO of Dublin Simon Community also welcomed the focus on one-bedroom homes and the "increased allocation of social housing to those in long-term homelessness".
Sam McGuinness said they were "key areas" in line with the organisation's recommendations to the Housing Department.
"Their prioritisation in this strategy is a testament to the cooperation in advocating across agencies including Government departments, NGOs, local authorities and the HSE", he said.
Housing For All aims to increase the supply of housing to an average of 33,000 units per year over the next decade, with Taoiseach Micheál Martin describing it as "unprecedented in our country's history".