Teacher unions have raised concerns about pregnant teachers returning to classrooms with large numbers of unvaccinated or partially vaccinated students.
Pregnant women between 14 and 36 weeks have been offered an mRNA Covid-19 vaccine, but some teachers in the earlier stages of pregnancy have expressed concerns about being in classrooms with unvaccinated students.
Kieran Christie, the General Secretary of the Association of Secondary Teachers, Ireland, said pregnant teachers who have been in contact with the union are "incredibly stressed out" about the situation.
Speaking on RTÉ's Morning Ireland, Mr Christie said this should be a wonderful period of their lives but they are "very upset" and "losing sleep".
He said the ASTI has been trying to engage with the Department of Education and has repeatedly called for this to be looked at again.
"It's just not acceptable that pregnant teachers will be coming into school in a couple of weeks' time, each and every one of them terrified from the moment they step in the door to the moment they leave."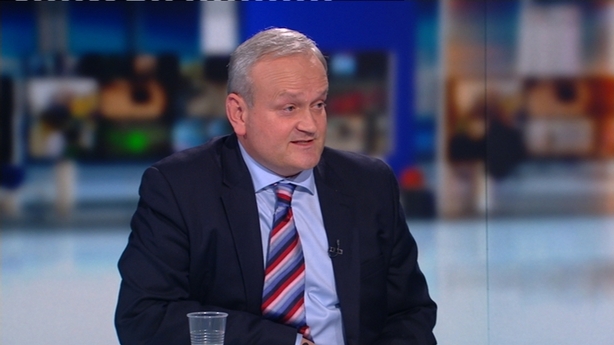 Mr Christie said the Delta variant is "at the heart of the concerns".
He said that even within the cohort of pregnant teachers there are "degrees of discrimination" - such as those who are under 14 weeks pregnant not being offered a vaccine.
He said the Department of Education issued a circular a few days ago dealing with aspects in relation to people who have significant ailments that put them in a high-risk category.
"High risk - you must attend the workplace," Mr Christie said. "Pregnant women want no risk or low risk in relation to their health and the health of their unborn children."
Mr Christie said they are calling on Minister for Education Norma Foley to "have another look at this" because it is "just not sustainable".
"It's simply unsustainable that pregnant teachers in the coming weeks going into schools will be doing so in terror and in fear of their health and the lives of themselves and the worries that they have about the viability of the pregnancies," added Mr Christie.
The Teachers' Union of Ireland has also expressed its concern over the return to workplaces of pregnant teachers who cannot yet be offered the same vaccination protection as all of their colleagues.
The information was set out in a circular letter issued by the Department of Education this week.
Speaking today, TUI President Martin Marjoram said: "Pregnancy can be a stressful time and pregnant teachers have the significant added worry and anxiety of returning to crowded schools and classrooms."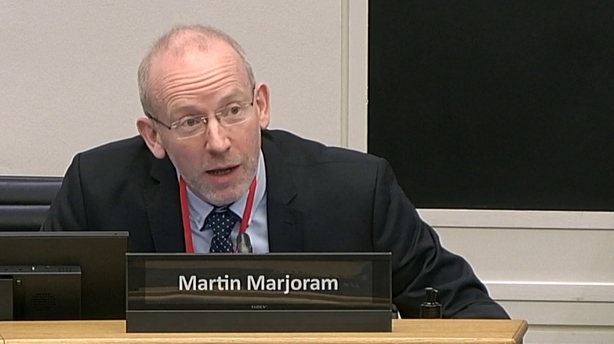 The TUI said that it has a particular concern over the cohort for whom the timing of their pregnancy precludes them from being vaccinated, as they have been advised that they should not receive a vaccine until they are at least 14 weeks pregnant.
Mr Marjoram added: "We have already set out our serious concerns in several engagements with the Department and will continue to seek to have this fundamental unfairness addressed."