Maritime enthusiasts were on the hunt for a bargain as Waterways Ireland put more than 30 abandoned boats it lifted from canals and rivers last year on sale.
Those on offer ranged from 4 metre speedboats to larger motor cruisers.
31 boats have run aground in an industrial park just outside Athlone - for the moment at least.
Day cruisers, narrow boats, converted trawlers - all were plucked from rivers and canals last year as part of a clean-up operation by Waterways Ireland.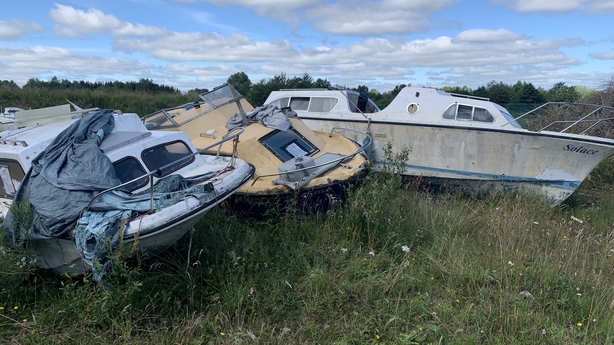 They have now been put on display for the buying public.
In total 62 boats were lifted by WI in the last three months of 2020, from the rivers Shannon and Barrow, as well as the Grand and Royal canals.
In half of those cases, the owners came forward within the 42-day timeframe to claim their vessels.
Some that are now on sale had been abandoned for years and those who came to see them were looking for a bargain.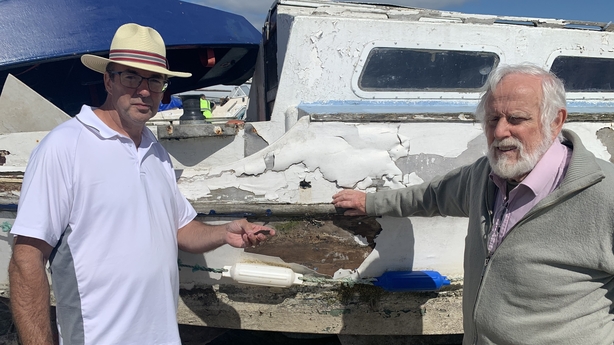 Among them were friends Philip Gaffney and Brendan Kelly.
"We're looking to get a motor boat cruiser for the Shannon," Mr Gaffney said.
"I'm looking to get the boat and Brendan has all the expertise. He's built yachts, he's sailed halfway around Europe. He has the knowledge, I have the hunger."
"They're badly neglected," Mr Kelly said. "You'd have to have the machinery and skills to rebuild them. But once there's a solid hull, you can rebuild anything."
It is clear from walking around the lot that some of the boats are in better shape than others, and more than a little TLC will be required to get them back on the waters once again.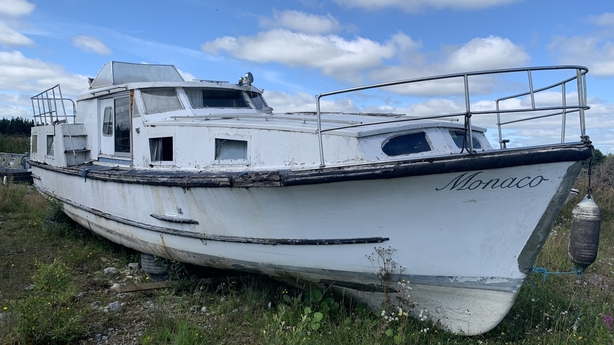 Take the Monaco for example. It is a 12-metre motor cruiser. To buy it new would cost well over €200,000, but it is expected to attract bids of around €2,000.
However those in the know say the new owner would need to spend around €100,000 to make her seaworthy again.
Nevertheless, the organisers say demand for the event was strong.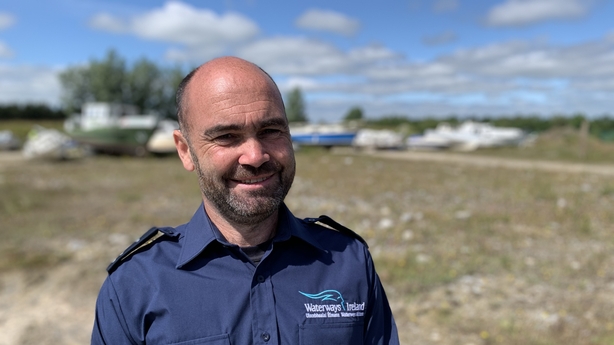 "With Covid, people aren't going abroad on holidays so they are looking towards Irish interests such as the waterways to enjoy their holidays," Paddy Harkins, Inspector of Navigation with WI, said.
"There is a dramatic increase in the use of the waterways and in boating in general. So, when boats go up for sale, people are interested."
This is the largest auction WI has ever held. Offers will be considered until the end of this month.
It is hoped around €20,000 euro will be raised by the sale, and WI say the money will be invested back into boating facilities.