The Disclosures Tribunal has found that complaints made by Garda Nicholas Keogh to the tribunal are not justified and it has found that charges made by him to the tribunal are not substantiated.
In his report, published this afternoon, Chair Mr Justice Sean Ryan finds that Garda Keogh's complaints about 22 specific episodes following the protected disclosure he made in 2014 are in some instances and in some respects understandable.
However, he said that on full investigation they are revealed to be unfounded and essentially misconceived.
Garda Keogh joined An Garda Síochána in 2000 and was posted in Athlone Garda Station in October 2007.
In 2009, he obtained a post in the drugs unit in Athlone, where he worked until August 2011. He was still stationed in Athlone when he made a protected disclosure on 8 May 2014.
He gave evidence to the Disclosures Tribunal in 2019, with 22 issues contained in Garda Keogh's complaint being considered by the tribunal.
We need your consent to load this rte-player contentWe use rte-player to manage extra content that can set cookies on your device and collect data about your activity. Please review their details and accept them to load the content.Manage Preferences
Today, the tribunal published its report, which runs to 800 pages.
The report says that Garda Keogh complained to the tribunal that senior officers targeted or discredited him following the protected disclosure that he made on 8 May 2014.
Its details its consideration of all of the instances of targeting and discrediting that Garda Keogh set out in his complaint.
It says it is satisfied on the evidence that the complaints are not justified.
Mr Justice Sean Ryan found that while there are incidents that could have been handled differently or better "the overall verdict has to be that the officers under scrutiny in this case emerge as conscientious members of An Garda Síochána concerned to do their duty".
The tribunal says that Garda Keogh "fixated on a small number of officers who he believed bore him ill-will, but who had little or no knowledge or even interest in the disclosures he had made".
Mr Justice Ryan says "the likely explanation for what happened is that the pressure resulting from the variety of roles that Garda Keogh came to perform proved to be too much."
"He was a whistleblower, he had been identified publicly and in Athlone Garda Station as making serious charges against a colleague serving in the same station, he saw himself as participating in the investigation, and he was a reporter to politicians who supported his cause and to whose own campaigns for reform of An Garda Síochána he contributed."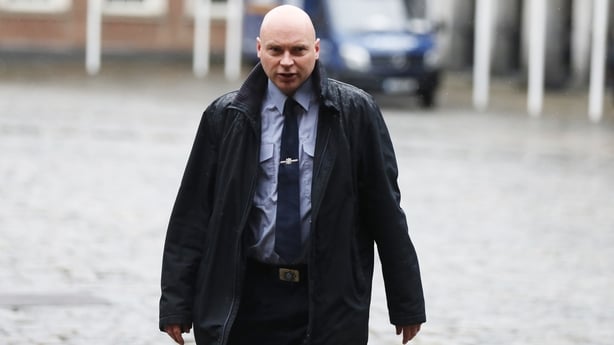 The report says that this is not to say that everything that happened in relation to Garda Keogh was satisfactory.
Neither does it mean, it says, that Garda Keogh acted in bad faith.
But it says that it is important, in fairness to the serving and retired garda officers whom Garda Keogh accused of serious misconduct, to state that the tribunal finds that the charges are not substantiated.
The report says that a feature that is absent from all of the cases is any connection between the behaviour of the senior officers concerned and the fact that Garda Keogh had made a protected disclosure.
Mr Justice Ryan says there were occasions when his position as a whistleblower had to be taken into account, but concludes that what was not evident in the entire consideration was that the officers did anything that he claims as hostile for the reason that he had made a protected disclosure.
He says that it is also significant that no colleague of any level of seniority who was concerned in the incidents in issue supported Garda Keogh's claim of being targeted or discredited by senior officers.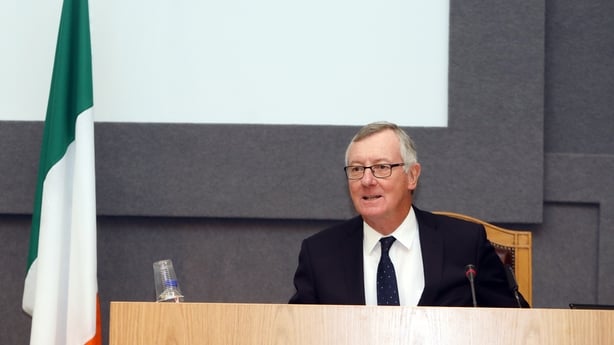 The report finds that witnesses who knew Garda Keogh and were well disposed towards him, rejected any suggestion that he was victimised.
The tribunal makes some criticisms of the officers whom Garda Keogh accuses, but it rejects his allegations that they targeted or discredited him in the cases that he pursued and that were the subject of documentary and oral evidence at the hearings.
The report finds that the answer is not that he is wholly wrong, although in some instances that is the position.
But it says rather that his allegations and his interpretations are based on an accumulation over time of what it describes as "apparently reasonable grievances and some understandable misjudgements, in addition to misinterpretations of events" because of what it says is "distorted thinking and judgement".
It finds that Garda Keogh made his complaint about wrongdoing in good faith. It says that there is no question that it was frivolous or vexatious.
It says it took courage for Garda Keogh to report the alleged wrongdoing, and says that it would have been a cause of some considerable stress even if he had availed himself of confidentiality.
Mr Justice Ryan says that the fact that he consented to making his disclosures public is one of the factors that increased the pressure on him.
He says that it is apparent in retrospect that Garda Keogh worked under conditions of significant pressure from the time of his protected disclosure, which contributed to the stress that his doctor certified in late 2014 and thereafter.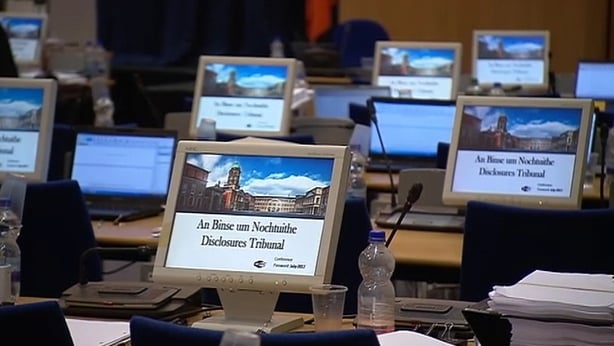 The report by the Tribunal of Inquiry says that Garda Keogh's case is that he made a serious and genuine report of criminality in the Athlone District in his protected disclosure but after doing so he suffered targeting and discrediting by senior officers.
It says his complaint to the tribunal listed 22 occasions where this happened, sometimes in multiple instances. But it says that he did not proceed with all of these issues at the public hearing.
The report says that the abandoned issues included "a very serious and damaging one in which he alleged that former commissioner Nóirín O'Sullivan telephoned Superintendent Pat Murray in April 2015 to tell him to pull away from Garda Keogh and to isolate him."
The report says that Garda Keogh told the tribunal that he could not remember who had told him about the alleged phone call.
It says that the claim was taken very seriously by the former commissioner and also by Supt Murray.
It says that the former commissioner and the superintendent were left without any explanation of how this allegation came to be made.
It also says that the matter reveals that Garda Keogh's state of mind as of April 2015, and earlier, left him prepared to believe such a malicious story.
He was also an ordinary garda on the beat, the judge says, and he had complex personal issues in relation to alcohol and his health.
The Tribunal also found that Garda Keogh's "suspicions and distrust, which were in some respects understandable, went far beyond what could be considered in any way reasonable".
"The tribunal's inference from all of the evidence is that suspicion, disappointment, stress and misunderstanding against the background of long-term alcohol addiction meant that Garda Keogh became irrational and even at times paranoid."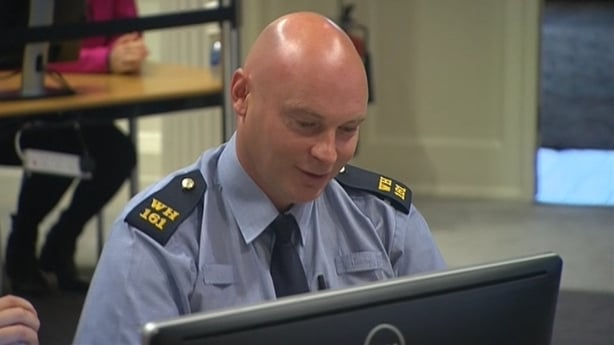 The tribunal also says that Garda Keogh "synchronised his protected disclosure with Deputy Luke 'Ming' Flanagan, who raised it in Dáil Éireann at the same time as Garda Keogh was meeting the confidential recipient, Judge Patrick McMahon".
When Mr Flanagan became an MEP in mid-2014, he introduced Garda Keogh to TDs Clare Daly and Mick Wallace, who took up his case.
The report says Garda Keogh was able to give information to the TDs about the affairs of the force and they could raise questions about his treatment.
"In effect, Garda Keogh used the available confidential reporting system as one limb of a two-pronged process, the other being the political support. Two central elements of the context of the disclosure, therefore, are that Garda Keogh had the frustration of being excluded from access to independent outside investigation of his allegations, but he was able to avail himself of political assistance."
The report says An Garda Síochána did not have experience of dealing with a confidential reporter who had gone public and did not have a protected disclosures manager or such a management system until mid-2016.
Acting Garda Commissioner Anne Marie McMahon said gardaí welcomed the findings of the report in relation to Garda Keogh's complaints.
She said: "An Garda Síochána will now review Justice Ryan's recommendations in relation to our disciplinary processes and procedures, and work place stress and alcohol.
"An Garda Síochána is currently revising its disciplinary processes and procedures, and is introducing a range of measures to enhance work place supports for Garda personnel.
"An Garda Síochána is committed to ensuring that Garda personnel who report wrong-doing in the organisation are supported and any such matters raised are taken seriously."
Additional reporting Paul Reynolds