While many businesses have re-opened and see the summer as a chance to make up for lost time and lost revenue, some have remained shuttered.
The closure of international retailers, such as Debenhams, Carphone Warehouse and Topshop has been well publicised, but less has been heard about the smaller independent businesses who will no longer be welcoming customers back into their premises.
Chambers Ireland said that local feedback suggests there have been fewer than might have been expected.
But it warns that it is still "early days", and it remains concerned about what will happen when Government supports are wound down.
We spoke to some of those whose shops, pubs and cafes have closed their doors for good.
Lanigan's Bar and the Clifton Court Hotel, Eden Quay, Dublin
The Blount family ran Lanigan's Bar and the Clifton Court Hotel on Dublin's Eden Quay for more than three decades.
"They say you shouldn't work with family, but we didn't get that memo," Conor Blount told RTÉ News.
The youngest of nine sisters and four brothers, Conor Blount managed Lanigan's bar up until April of this year, when the family finally called time on the business.
"We were closed for a year-and-a-half, we were still paying rent, we had no income coming in, we had no clarity on when the pubs would re-open again for such a long time, and it just got to the stage that we couldn't continue ... even though it was heartbreaking to make that decision," Mr Blout said.
In 2018, the pub scooped both Best Dublin and Overall Pub of the year at the Irish Hospitality Awards.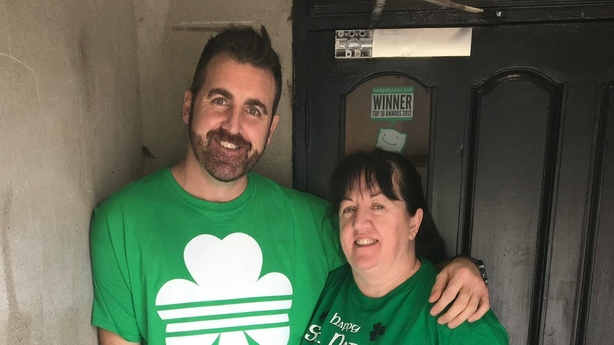 Mr Blount described it as "a country pub in the middle of the city".
Some of the staff had worked for up to 18 years, and while it was a popular with tourists Mr Blount said they had many local regular customers too.
"We'd have people that were living on their own, they'd come in every day, they'd sit down and read the paper ... and they'd do that religiously every day," Mr Blount said.
Lanigan's is one of 14 pubs known to have closed in the capital since March 2020.
All the memorabilia that once lined the pub's walls and hung from its ceilings, some of it made by Mr Blount's brother, is now in storage.
"It's very sad to see it closed up, and particularly as we never got to say goodbye to anybody, we never got to have that kind of closure," Mr Blount said.
But he remains hopeful that there may get the chance to start again, somewhere, someday.
Dublin Cookie Company, Thomas Street, Dublin
Copper Lane Cafe now sells coffee and cakes where the Dublin Cookie Company was trading on Thomas Street until the end of 2020.
"Its bittersweet alright but it's lovely to see there's a bit more life back in the area," said Jenny Synott who co-owned the Dublin Cookie Company. "And they serve a fabulous coffee."
Ms Synott and her partner Elaine Coholan co-founded the business, which first operated out of a kitchen in Smithfield, but opened in the Liberties where it traded for almost five years.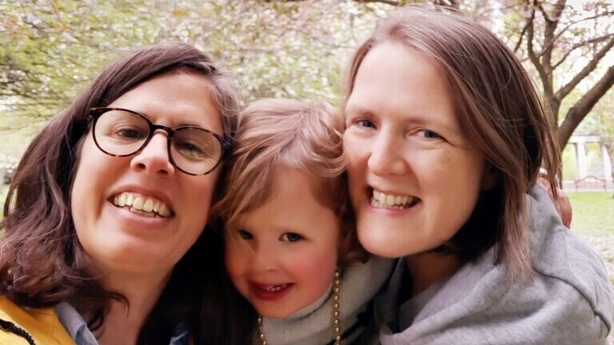 "As a new business it takes a while to get going, so finally in 2019 we had a great year.
"We were going to invest heavily in 2020, open another shop, get some retail products out there, and then after the first two months it became clear that 2020 wasn't having it!" Ms Synott said.
Re-booting the business "would have been like starting over again," she said, so instead they made the decision to close.
"In the end it was for my family and for my own personal life, it was just time to close it down and not run ourselves ragged trying to get it back up and running again to what it was," Ms Synott.
Nevil's Shoes, O'Connell Street, Limerick
Chris O'Sullivan compared running a retail business during a pandemic to "drowning and you have to keep swimming to America".
Her late husband Nevil O'Sullivan opened the business on Limerick's O'Connell Street in 1985, when he was just 24.
It even boasted former Republic of Ireland soccer manager Jack Charlton as one of its customers.
Ms O'Sullivan managed the business for six years and during the pandemic she opened up an online store, embraced click-and-collect and took on the challenge of making social media videos to promote the business.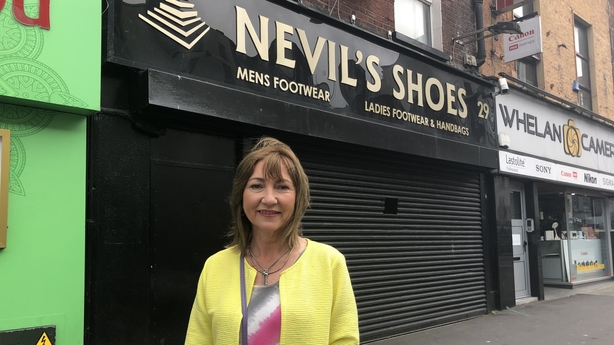 But in the end Ms O'Sullivan came to the decision that it wasn't enough to save the business and when it closed its doors at the start of the last lockdown, they would remain closed for good.
"It's only when I'm out of it, I realise that when one is in retail, there are no boundaries, there is no Monday to Friday, it is 24/7," Ms O'Sullivan said.
As for going online, Ms O'Sullivan said that had required even more energy and attention.
She compared running a shop to "having a baby", and running a shop with an online presence to "having twins".
"Retail is not for the faint-hearted, it is for people who are very brave and who are risk takers," Ms O'Sullivan said.
The Runner Bean, Nassau Street, Dublin
For three decades, the Runner Bean on Dublin's Nassau Street sold vegetables, sandwiches, coffee and more.
Its customers came from the surrounding offices and shops, Trinity College across the road and the Dáil around the corner.
However, the pandemic decimated footfall.
"Where we might have had 200/300 customers a day (before March 2020), we had 10 or 15, it was really severe, there was just no point in being here," owner Mark O'Connell said.
"We lasted 31 years through a couple of Gulf Wars and recessions ... but I just couldn't see it coming back and I wasn't prepared to spend another year just looking at an empty street."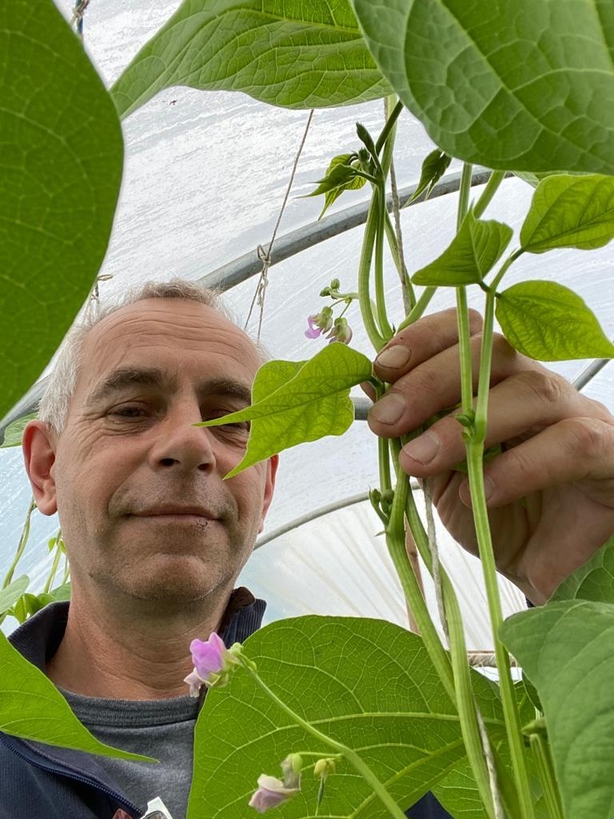 While the shop on Nassau Street has closed, Mr O'Connell remains passionate about delivering local and organic produce to customers.
He said he has just moved "from people coming to us, to us going to them".
Mr O'Connell now runs an online shop TheRunnerBean.com.
"It take the orders myself, I find the produce myself and I deliver it to them," he said.
"Its always difficult to reinvent yourself, it is not easy and it is taking time, but it is rewarding and fulfilling."
We need your consent to load this rte-player contentWe use rte-player to manage extra content that can set cookies on your device and collect data about your activity. Please review their details and accept them to load the content.Manage Preferences