The mortality rate among people who are homeless increases rapidly the longer they stay in emergency accommodation, according to a new report.
An interim report into 47 deaths last year found that a person in emergency accommodation for 18 months is eight times more likely to die than someone who has been homeless for six months.
Overall it found those in emergency accommodation longer than 18 months, accounted for 68% of the single homeless deaths last year.
The Interim Report on Mortality in Single Homeless Population 2020 said there was not enough information on age and gender data to make definite conclusions.
However, it stated this "could be related to age profile of those who are long-term homeless; due to the effects of homelessness; or due to the causes for them being long-term homeless e.g. substance misuse or mental illness."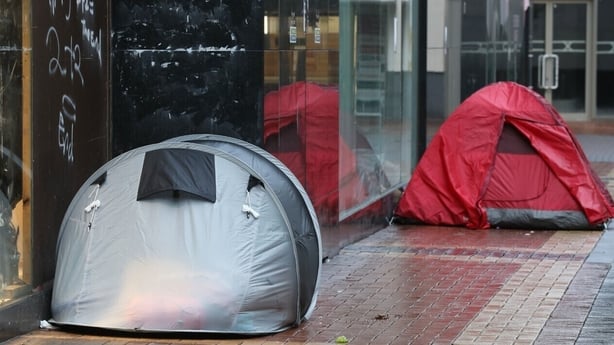 The report also found that the death rate nearly doubled from 8.4 per 1,000 to in 2018 to 16.4 in 2020.
However, last year's rate was down 25% over a five year period since 2016 when the rate was 22.
It said this could be result of statistical variation.
The report found overall that there were 79 deaths reported by the Dublin Region Homeless Executive (DRHE) last year, but 21 were in long-term accommodation and six were in social tenancies, neither of which are recognised as homeless accommodation by the Census.
Another four deaths were not registered with the DRHE, leaving 48 deaths, including one in family homelessness.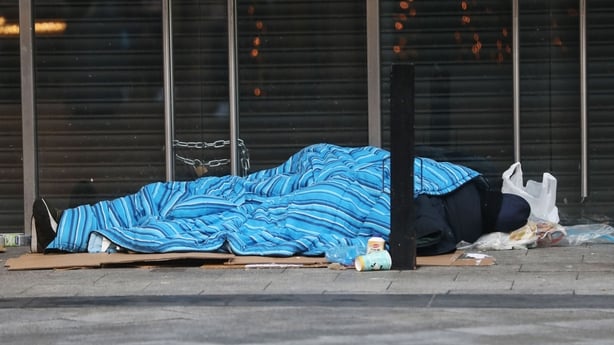 The report stated that further investigation by the coroner is required before a final report can be published, but the initial investigation by Dublin GP Dr Austin O'Carroll has used a Crude Mortality Rate per 1,000 people to compare homeless deaths to previous years.
Among the recommendations are better health care, housing first solutions and overdose prevention, including the provision of a supervised injection centre as statistics suggest that around 80% of homeless people either take drugs or have a history of it.
Minister for Housing Darragh O'Brien said he accepts the recommendations of the report and will meet Dr O'Carroll tomorrow and work with the Department of Health.
"Continued collaboration between the two departments remains a priority so that those experiencing complex health, mental health or addiction issues receive the help that they need to ensure a successful exit from homelessness," he said.
The report also found that the mortality rate among those in long-term accommodation was higher than those in hostels - 53 per 1,000 compared to 12 per 1,000.
The report says this could be because those placed in long-term accommodation tend to be vulnerable due to age or health profile.
It also found that the median age of death for women was lower - 33 years compared to 46 years for men - which, it stated, could be due to the age profile of women in emergency accommodation.
Eight people died outdoors of which seven who were known to DRHE - four of these people were registered in emergency accommodation the previous night, while three were rough sleepers and not registered in any accommodation.
The report stated that the figure for deaths outdoors is low by international standards.