From converted horseboxes to vintage vans, mobile coffee trucks have been popping up everywhere during the pandemic. We hear from three entrepreneurs on how their new businesses have changed their lives.
For brothers John and Paul Blake, the construction industry grinding to a halt due to the pandemic left them worrying what they would do. After some brainstorming, they decided to start up a coffee company together.
They found a 1965 former US postal van online they felt they could refurbish and within three hours it was en-route to Ireland from California.
The Coffee Post was born.
Paul said having something to focus his time on helped him mentally to get through lockdown.
"I was out of work for six months and there was a lot of time spent at the van, it gave me something to focus on," he explained. "Gyms were closed. I couldn't go training, that keeps my head clear. I suffer when I've no routine from work, I'm like, what do I do now?"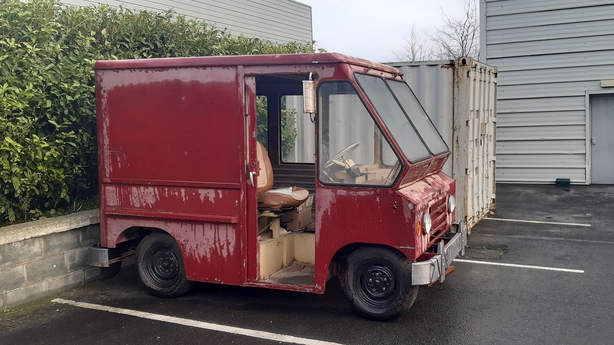 John said the project also brought them closer as brothers.
"There's a bit of a gap between me and Paul but he'd have the same mentality and sense of humour and working with him on this has brought a new level to our relationship," John said.
"Even our house with the family, it's brought a camaraderie to Sunday dinner. My dad is typical old school, he'd never say 'well done', but he'd be telling his friends what we're doing. It's brought a sense of pride to the family."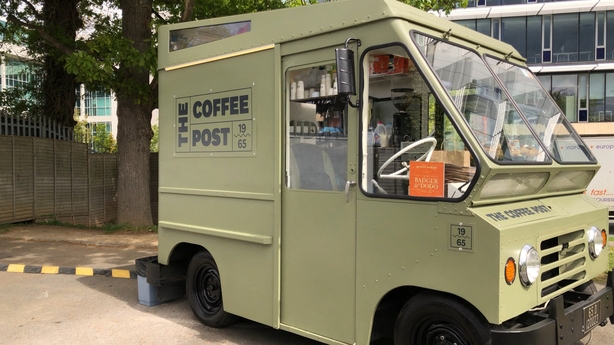 They have already purchased a second vintage US van to convert, with the hopes that The Coffee Post will remain in Sandyford in Dublin and the second vehicle can travel around.
For secondary school teacher Kevin Ryan, his coffee company Bold & Brass in Clontarf has given him "a buzz that teaching never has".
As the Green-Schools coordinator at his school, he was conscious of creating as sustainable a business as possible. To combat the waste associated with takeaway coffee, he started to sell edible coffee cups.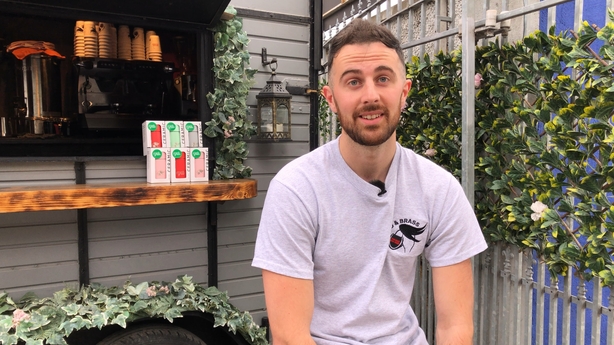 "I hadn't seen them done in Ireland before but I've been blown away by the response," he said.
Kevin has just opened a second coffee stall in his hometown of Enniscorthy in Wexford and is taking a career break from teaching to focus on his budding coffee empire.
It's week four in trading for Puck in Malahide and co-owner Aoibheann Callely says she is now living her dream.
Aoibheann had left her job in sales just before the pandemic hit, and not knowing what her next step would be with lockdown looming, she began working at her friend's café. While working together, the idea brewed that they would go into business together.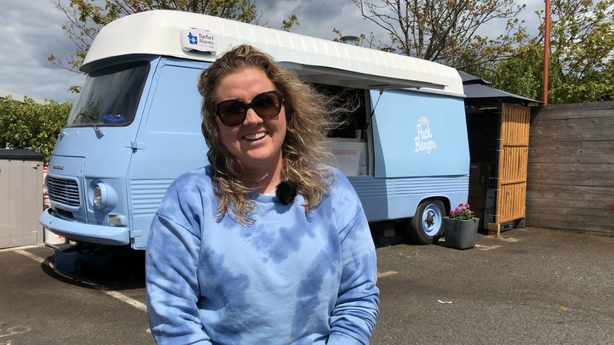 Puck is a coffee and burger van and Aoibheann said it is something she has dreamed about doing since she was a teenager.
"I lost a bit of confidence in myself, but I'm a totally different person now. I'm so happy, it doesn't feel like a job to me, it feels like a hobby," she added.