Dublin City University says it is "astonished" over a complaint made by the Embassies of Georgia and Ukraine in Ireland about the university's teaching of a course on the geopolitics of the Caucasus and Ukraine.
The two embassies sent a joint letter to the President of DCU, Professor Dáire Keogh, and copied it to a number of senior DCU academics and a senior official at the Department of Foreign Affairs in Dublin on 8 April.
The letter claimed the course was spreading "disinformation and Russian propaganda narratives" – a view flatly rejected by DCU, which says the criticism amounts to political interference and seeks to undermine the core democratic principle of academic freedom.
The course, "Russia and the post Soviet space" at DCU's School of Law and Government is run by Professor Donnacha Ó Beacháin, an internationally respected academic on the politics of the region.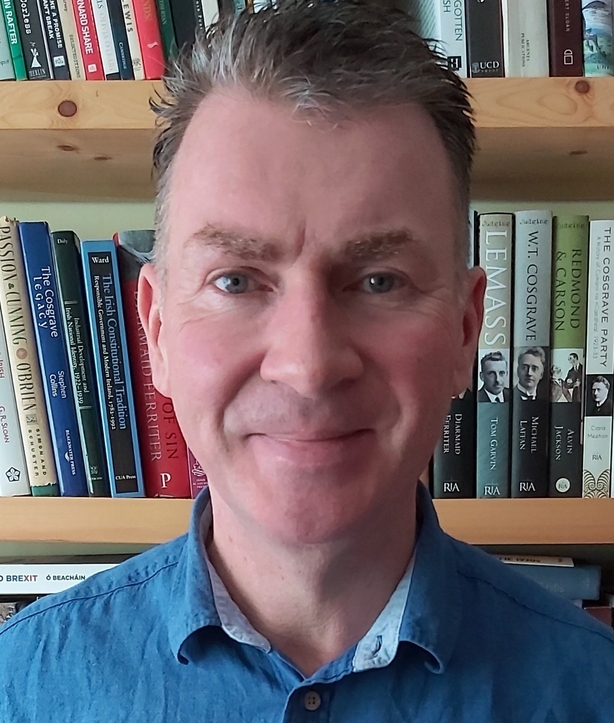 A Georgian Embassy staff member was among the students from a varied international background who enrolled on the course, as well as Irish students. The module includes lectures with speakers from Georgian and Ukrainian backgrounds and also presents Russian perspectives too. A Russian professor and authority on the Caucusus, Sergey Markedonov, gave a lecture to the course by Zoom from Moscow.
DCU President Prof Dáire Keogh responded by letter to both embassies on 16 April.
"Academic freedom is a fundamental principle that applies in DCU as it does in all universities in Ireland. It is essential that within DCU we fully respect and uphold this principle, which is underpinned by legislation (the Universities Act 1997) and which is enshrined in our University Statutes. In accordance with the principle of academic freedom, it is important that the School of Law and Government should determine its own curriculum, taking into account university quality assurance standards, regulations, and feedback provided on the content of its courses," Prof Keogh wrote.
"As you know, Professor Ó Beacháin is a highly-respected member of academic staff in DCU with an excellent reputation in his field, internationally as well as in Ireland. In relation to the module in question, I understand that Professor Ó Beacháin has invited guests from different backgrounds to expose students to their points of view, promote a better understanding of various conflicts in the European region, and explore prospects for the future.
"Those invited to contribute to the module include speakers from Georgian and Ukrainian backgrounds, including former officials. This reflects the extensive cooperation between DCU and Georgia and Ukraine, which we look forward to developing further with the continuing valuable support of you and your Embassy colleagues," Prof Keogh wrote.
Speaking on RTÉ's This Week programme, Prof John Doyle, Director of the Institute for International Conflict Resolution at DCU and one of the academics written to by the embassies, expressed astonishment at the diplomats' action.
"This is absolutely unprecedented in my experience. I have taught international relations for more than 25 years in DCU. We've taught all of the major geopolitical conflicts and wars over that time ... there hasn't been a single other incident where not only did they write to the university president effectively asking them to censure a colleague but also CC'ing it to the Department of Foreign Affairs, trying to make some sort of diplomatic issue out of it," said Prof Doyle.
"I've no difficulties with embassies presenting their views and in fact I've personally introduced the Georgian Ambassador to a group of students where he was allowed to present the Georgian point of view to our class without interruption and the students allowed ask him questions."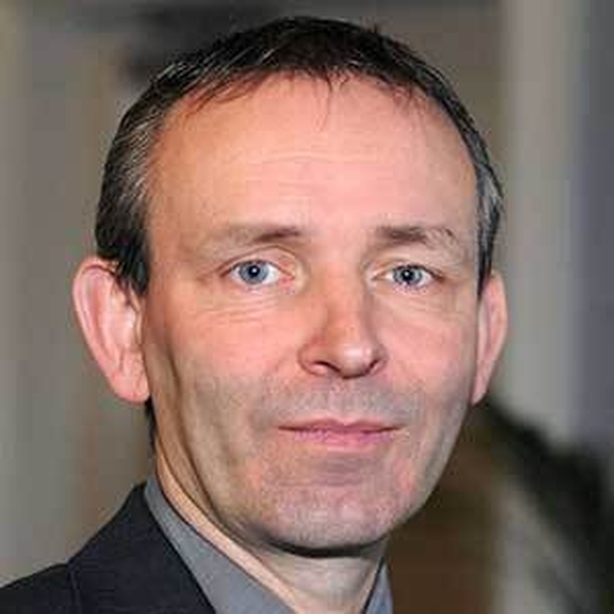 Prof Doyle said that another academic presented the Ukrainian position a week after the Russian academic gave his Zoom lecture from Moscow. He said this reflected DCU's approach to teaching and learning which was to present a complete range of views for study.
"DCU is in the top 200 universities in the world for both politics and for journalism/communications, the only Irish university in both rankings. There's no way you get into those sort of rankings if you're perceived as a university in which your teaching and research just gives out one point of view, whatever the lecturer's point of view happens to be on a given issue. You have to introduce people to all sides. We do that and we encourage our students and in fact we equip them with the skills to distinguish fact from fiction and to interrogate where there are clashing points of view."
He said DCU had extensive contacts with Ukraine and Georgia and wanted that to continue.
But he added that that if the complaints had been driven by the foreign ministries of Georgia or Ukraine and not just the embassies in Ireland, this could have serious implications for both states' attitudes to academic freedom as recognised in the European Union and in EU-funded academic programmes in which both countries take part.
"I think the Charge D'Affaires and the Ambassador are mistaken if they think this is just a normal intervention. They could have written to the Irish Times. They have spoken in DCU. There are other ways to do it but to seek to intervene with the president of the university to get them to change how a course is taught and what questions students are asked to address goes well beyond the limits of the role of an ambassador in a democratic society.
"The letter was unprecedented and it was wrong that they sent it," added Prof Doyle.
The Ukrainian Embassy issued a statement to the This Week programme.
"We would like to note that our correspondence with the DCU never meant to impact our good and long-lasting cooperation with the University. Any allegations of our intentions to attack academic freedom are emotional and groundless," the statement said.
The letter said both Ukraine and Georgia had been subject to Russian aggression.
"With respect to the essential principle of presenting alternative views, as the official representatives of our countries in Ireland, in the joint letter by the Embassies of Ukraine and Georgia to the DCU we delivered irrefutable facts of the ongoing Russian aggression against our countries that are internationally recognised and are the subject to a large number of resolutions by international organisations, as well as legal cases in international tribunals and courts," the statement said.
"The Embassy fully shares the European values and educational standards. Definitely, the academic freedom, alternative views and perspectives are absolutely essential in teaching and learning in an academic context."
The DCU course covers both Georgia and Ukraine which have been in conflict with Russia in recent years, with part of their sovereign territories under de-facto Russian control. South Ossetia and Abkhazia's declarations of independence from Georgia are recognised only by Russia and a handful of countries.
In Ukraine, pro-Russian forces control parts of the east and Crimea was annexed by Russia in 2014, in breach of international law.
Around 13,000 people have lost their lives and 1.5 million people internally displaced by the fighting in eastern Ukraine.