A Roscommon amateur writer in her mid-90s is celebrating today after taking delivery of her very first published book.
Brigid Kavanagh's family used lockdown as an opportunity to gather stories and poems written by their mother.
They have printed 500 copies, which are now available to buy locally in her hometown and on Facebook.
Born in Roscommon in 1926, but living most of her life in Dundrum in Dublin, it has been her lasting ambition to have a book published.
She tried but failed to do so in the 1980s, but now with the help of her family she is officially a published author, after taking delivery of 500 copies of In my Mind's Eye, Walking Amongst Ghosts.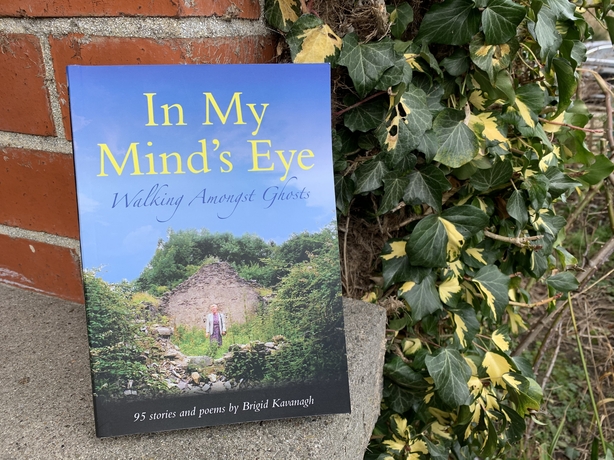 "I just can't believe it ... I'm absolutely thrilled," she said. "After my disappointment in the 80s, I thought I was finished."
But despite that setback over 35 years ago, she kept writing.
Ms Kavanagh  said: "For me, it's like a reflex. I always felt I could write what I could not say."
"When I was young the nuns said to me 'you should be a writer'. They'd ask me to read out my essays ... I think it would be grand if that nun could be around to see that prophecy fulfilled."
The book is a memoir of sorts, drawing on her experiences in London during the end of the World War II, and returning to raise her family in Dublin. It is her time though growing up in Roscommon that features heavily.
The book came about largely because of lockdown. Her sons were doing a clear up and happened upon the writing. Some of them had been published in magazines, such as Ireland's Own, but the majority never made it that far.
Her son Declan said: "I just came across them under a bed, lying around here, there and everywhere.
"So me and my brother Sean decided that we could put them together. And as it happened, it worked out with the lockdown because we had more time than we'd normally have had."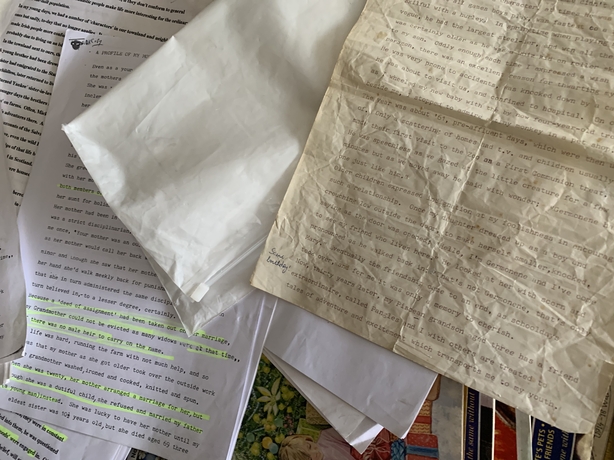 ''So lockdown isn't all bad,'' he smiled.
He said that the book has given her mother a new lease of life "and we hope it's long one".
Brigid marked her 95th birthday today - for this newly published author - she has much to celebrate.
We need your consent to load this rte-player contentWe use rte-player to manage extra content that can set cookies on your device and collect data about your activity. Please review their details and accept them to load the content.Manage Preferences