Ireland's first ever dedicated wildlife hospital will open in two weeks' time in the grounds of a pub in Co Meath, which is currently closed due to the Covid-19 pandemic.
It is a dream come true for Wildlife Rehabilitation Ireland, the not-for-profit organisation who say they will be relying on public funding to make it a success.
The overall cost for the year is expected to be in the region of €140,000.
The McCarthy family have run the Tara Na Rí Pub at Garlow Cross in Co Meath for over 12 years.
They closed their doors last March but when restrictions eased, they operated an outdoor service.
However, when further restrictions were announced, they came up with a new plan and are excited to embark on two new ventures on the grounds of the pub.
Co-owner James McCarthy said: "They [Wildlife Rehabilitation Ireland] were in urgent need of a space to get through the spring season, but we're really hoping they will stay on for the foreseeable future or even after that."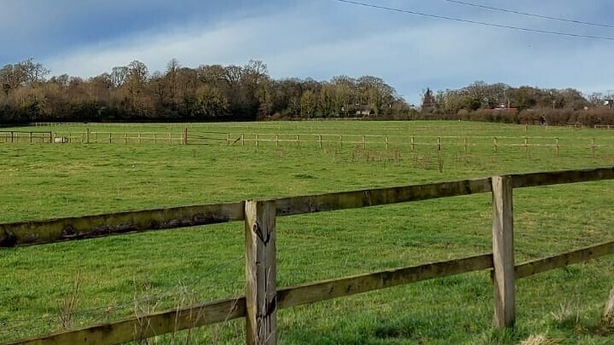 Work is under way to convert stables located behind the pub into an intensive care unit and individual animal units.
Wildlife Rehabilitation Ireland has secured an initial 12-month lease on the site to open the hospital. It will be run by a team of volunteers who are either qualified, studying, or have the necessary experience in animal care.
The hospital project has been a long time in the making according to Aoife McPartlin, WRI's Schools Education officer.
"It has been talked about for maybe seven or eight years. Last year over 5,000 phone calls came through to rehabilitators, so that's why now we have an emergency interim hospital set up out here in Garlow Cross.
"There is a fantastic half-acre site which comprises two stable bocks, a large barn and there is more land where we will be putting aviaries and outdoor runs and a pond for our water birds. Above the pub, there is a really spacious apartment with an office, so that's where our volunteers will be staying while they are working in the hospital."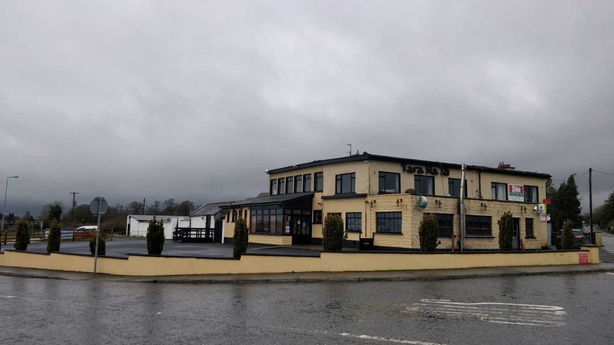 The opening of the hospital could not have come at a better time. Sadly, many young animals living in the wild are left without parents who leave in search of food for their young but never return.
"Orphan season is when all the baby animals are born and unfortunately a lot of them are orphaned, mostly through traffic road accidents where the parents have gone off to find food and unfortunately get hit by a car.
"But then it gets busier and busier as we get later into spring and early summer, we have all the baby birds and foxes."
Volunteers at the wildlife hospital say once they open their doors on 19 February, they expect they will be dealing with foxes, birds of prey, swans and hedgehogs.
National Parks and Wildlife Service licensed rehabilitators all over the country have become inundated with calls in recent years, especially since last March.
With the opening of the new hospital they can redirect wildlife casualties to the facility at Garlow Cross.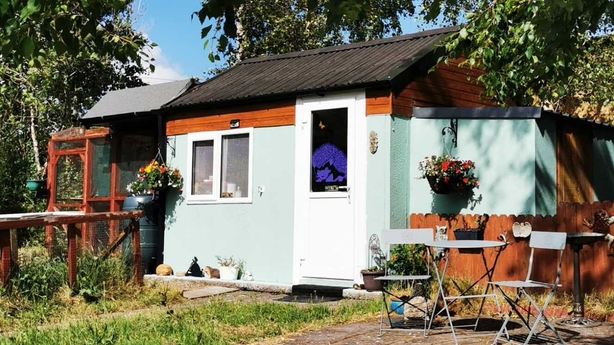 Bev Truss, a registered veterinary nurse and licensed wildlife rehabilitator, runs 'The Hogsprickle' - a small hedgehog and wildlife rescue, from her back garden in Co Clare. Six years ago, she left veterinary practice to care for wildlife casualties full-time.
"At the moment we have 18 hedgehogs, some of them are adults that came in with injuries just before winter. Most of them are juvenile hedgehogs that were found around October. These guys were born too late in the year and we class them as autumn juveniles or autumn hoglets.
"We refurbished the ICU unit here at the beginning of last year which was absolutely fantastic as we had been struggling for a while and we had lots of leaks. I was really really lucky that a few good friends and a grant from WRI helped me to refurbish that unit," she said.