The Government's White Paper on ending Direct Provision will be published next month.
The hope is that it will transform a 20-year system which has been described by the UN as a "severe violation of human rights".
However, there is concern that it will not be radical enough.
The White Paper follows a report by Dr Catherine Day who led an advisory group that gave recommendations to the Department of Children, Equality, Disability, Integration and Youth late last year.
The report called for an end to Direct Provision by mid-2023.
It instead suggested housing international protection applicants in a reception centre for three months during which time they would receive PPS numbers, Temporary Residence Cards, information about applying for permission to work, drivers' licences, bank accounts, support and training education.
Access to a HAP-equivalent payment would made be available after three months to help secure accommodation or get assistance from an onsite allocation service.
It also suggested a five-year amnesty for asylum seekers who have been in Ireland longer than two years.
Since the publication of the recommendations, there have been discussions and webinars examining the approach that the Government should take in ending direct provision.
The Irish Refugee Council has sought to "bridge the gap" between the recommendations of the Day Advisory Group and the Government's White Paper.
It suggests eight different accommodation models to replace Direct Provision.
They include large and small Approved Housing Body accommodation; State built accommodation; community and regeneration schemes; and a social enterprise provision facilitating people's independence, removing barriers to integration.
The Implementing Alternatives to Direct Provision report suggests that longer term responsibility should move to the Department of Housing, Local Government and Heritage and a new Approved Housing Body be created to focus on protection accommodation.
Dr Day's report recommended that shorter processing times for international protection applications be set, with binding deadlines for different stages in the process.
It said the International Protection Office should make the first instance decision within six months and the International Protection Appeals Tribunal should make the decision on the appeal within six months.
The IRC said that to achieve this, a whole of government approach is crucial.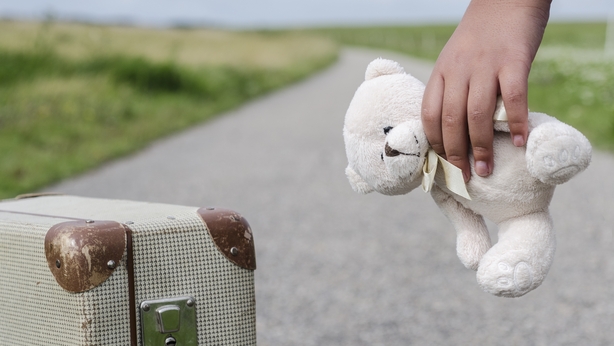 It said that accommodation cannot be fixed until the decision-making process is working well and as long as there are 7,000 people in direct provision, creating a new system will be a struggle.
Ending Direct Provision will cost money; however, it is thought that more than €1bn has been spent on private providers since it was established 20 years ago.
The model proposed in Dr Day's report was costed at just under €36m less than what was spent on direct provision in 2019.
Minister for Children, Equality, Disability, Integration and Youth Roderic O'Gorman has said reform will take time and its replacement will be complex. However, there are measures that are overdue.
The Irish Human Rights and Equality Chief Commissioner Sinead Gibney has pointed out that discriminatory barriers to accessing both driving licences and bank accounts have served to undermine the Supreme Court's 2017 recognition of asylum seekers' right to work.
There is also the issue of vulnerability assessments.
Under the European Community (Reception Conditions) Regulations 2018, a vulnerability assessment must take place within 30 days of a person communicating their intention to seek asylum, but this has not been introduced in Ireland.
A pilot scheme is scheduled to begin early this year.
It has been widely acknowledged that the Direct Provision system will not change overnight and that in order to meet Ireland's obligations under the International Protection Act, the existing accommodation will continue operate.
However, it will be replaced by a "multi-strand approach for families and single people", where own door accommodation will be introduced according to Minister O'Gorman.
Getting to that point will require a strategy for winding down existing direct provision centres according to the Refugee Council.
It said a governance structure is required for the delivery of a new model, which it suggests would build the momentum for change.