Galway County Council has said it is "profoundly sorry" for its failure in relation to the operation and management of the mother-and-baby home in Tuam.
The home was run by the Bon Secours Sisters on behalf of the local authority, between 1925 and 1961.
In a statement at today's council meeting, Chief Executive Kevin Kelly said the authority acknowledged its failures and was willing to hold itself to account for them.
The meeting heard that the council had not given "compassion, empathy, support and understanding" to women forced to enter the home.
Mr Kelly said the lack of respect and dignity afforded to women and children in death was particularly upsetting. He described this as a source of great hurt and sorrow.
Galway County Council accepted its role in failing to ensure that many individuals were not afforded "the dignity of an appropriate and respectful resting place".
Mr Kelly said that the council would engage with people who had a connection to the burial site in Tuam to work towards "the Government's agreed course of action" in this regard.
Legislation allowing for the exhumation and DNA analysis of human remains at the Tuam site is expected before the Oireachtas by the end of the year.
In addition, the council said it will provide survivors with appropriate access to archives and records.
Mr Kelly said the relationship between former residents and the council had been broken, due to failings in the arrangements for their care. He said the authority was determined to assist and support survivors and would work to rebuild that relationship.
Cathaoirleach of the council James Charity said the home cast a long and onerous shadow over the local authority.
He said it was important to acknowledge the work carried out by local historian Catherine Corless, describing her as a "heroine" for her efforts in shedding light on what went on.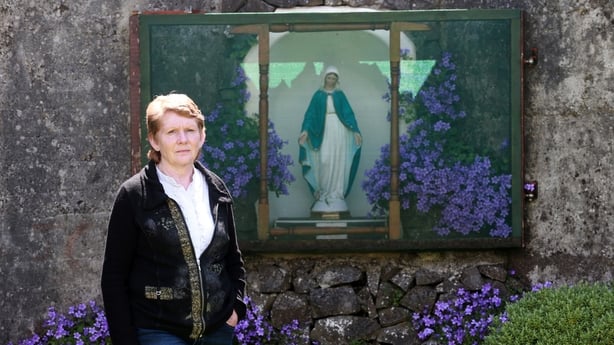 Cllr Charity said he felt a "deep sense of shame" as the extent of the council's failures were set out in the final report by the Commission of Investigation into Mother and Baby Homes.
He said it had failed to prioritise the needs and welfare of the most vulnerable, when they most needed support.
Cllr Charity said the apologies issued today would be too late for some people, who had died waiting for acknowledgement of their stories and their suffering.
At the conclusion of his statement, members observed a minute of silence to remember former residents and those who died at the Tuam home.
Independent Cllr Karey McHugh, from the Tuam electoral area, said it was difficult to comprehend what mothers and their children had experienced at the home, during its 36 years of operation.
She said she could not fathom what it was like to live in an Ireland where people were stigmatised and isolated because of their gender.
A special meeting of the council will be held at a future date to discuss the findings of the report and to consider its recommendations.
Meanwhile, Ms Corless has called for both the Bon Secours Sisters and Galway Council Council to come together and push for legislation to be passed so that the babies are taken out of the sewage tank where they're buried.
Speaking on RTÉ's News at One, Ms Corless said this would give dignity and respect to families who have siblings buried there.
We need your consent to load this rte-player contentWe use rte-player to manage extra content that can set cookies on your device and collect data about your activity. Please review their details and accept them to load the content.Manage Preferences
Her comments follow the apology from Galway County Council.
She said: "Galway County Council, they could act now and just hurry up this legislation, do their part and the Bon Secours sisters as well and that will be a real apology and a real show of sorrow and profound sorry that they are expressing."
She said this "is not such a huge deal, they've made a huge deal out of it over these years" and "that will be an apology".
She said it was good to get an apology and "good to hear them say it," adding that the wording and the promises are sweet and what is needed is action.
She said "they wouldn't have said only for they were under such pressure," that both Galway County Council and the Bon Secours Sisters "knew of this all along".