A man who murdered two Irish soldiers in south Lebanon 40 years ago has been given a life sentence after being convicted of the killings.
Mahmoud Bazzi, 76, was convicted of murdering Privates Thomas Barrett and Derek Smallhorne, who were abducted and killed while on United Nations peacekeeping duties in April 1980.
Bazzi was also found guilty of attempting to murder another Irish soldier, Private John O'Mahony.
Due to his advanced age, Bazzi's sentence was reduced to 15 years. He has been in custody since January 2015.
Bazzi and other members of the Israeli-backed DFF militia abducted soldiers Private Barrett and Private Smallhorne on 18 April 1980 in southern Lebanon.
During the incident another soldier, Private O'Mahony, was shot and injured.
Private Barrett and Private Smallhorne were taken away by their captors in a car. Their bodies were found hours later, both had been shot dead at point blank range.
Bazzi was the prime suspect from day one, but he went to ground and could not be located.
It was 20 years after the murders, in 2000, that a RTÉ Prime Time team tracked Bazzi down to where he was living in the US and working in an ice cream truck.
Despite Bazzi's whereabouts being known, it was another 15 years before he was arrested and deported back to Lebanon for immigration offences.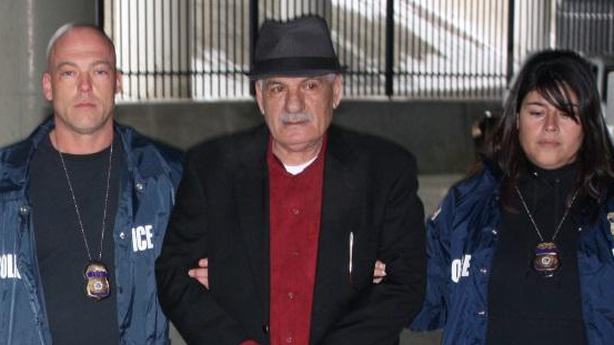 He was immediately arrested and held for trial for the murder of the two Irish soldiers.
That trial has been ongoing for more than five years.
In November 2015, Mr O'Mahony travelled to Lebanon and gave evidence at the seven-judge military tribunal that has been hearing the case.
We need your consent to load this rte-player contentWe use rte-player to manage extra content that can set cookies on your device and collect data about your activity. Please review their details and accept them to load the content.Manage Preferences
---
Govt unaware of conviction against man accused of murdering Irish soldiers
Daughter of murdered Irish soldier hopeful for justice
---
On behalf of Prime Time, I travelled to Beirut when Mr O'Mahony gave evidence, and observed the court proceedings, which were conducted in Arabic.
Mr O'Mahony stood in the centre of the court and pointed out Bazzi who was behind security bars in a corner of the court, saying that was the man who had shot him.
The former Irish soldier gave evidence for an hour and later spoke to RTÉ in a hotel in Beirut.
He said: "When I got into the courthouse it gave me great satisfaction to be able to stand up and point out the man that shot me in that year of 1980.
"It was very easy for me because the evidence was all embedded in my head. And it is embedded there for 35 years and thank god it never left me or I never forgot Bazzi."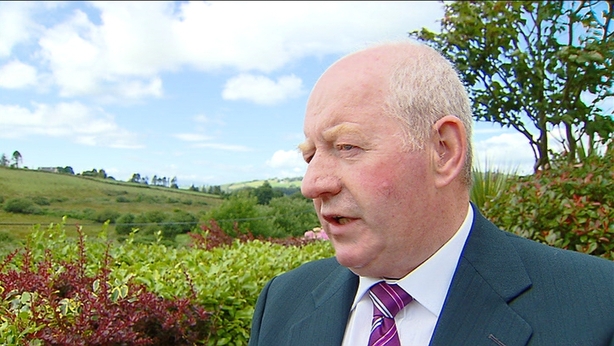 In the five years since Mr O'Mahony gave his evidence, the trial of Bazzi was adjourned on a number of occasions, with occasional evidence being heard.
In May 2018, Bazzi was convicted of a charge of collaborating with Israel.
But still there was no word until this week on any update on the long-standing charges of murder and attempted murder relating to Irish peacekeepers.
However, it has now emerged that the military tribunal reached a final conclusion in recent days, finding Bazzi guilty of murdering Thomas Barrett and Derek Smallhorne, and attempting to murder Mr O'Mahony.
The news was communicated by the Irish Department of Defence to the wife and three children of Private Smallhorne in Dublin and the wife and three children of Private Barrett in Cork.
Retired Private John O'Mahony was told the news at his home in Co Kerry.
In a statement, Minister for Foreign Affairs and Defence Simon Coveney said: "I am thankful that this matter has been brought to a conclusion by the Lebanese Authorities and that a conviction has been obtained in the case.
"The Irish Government has done everything possible to assist the Lebanese authorities with this case in recent years and I am delighted that, after four decades since the murder of the two peacekeepers, justice has now been done."