A number of breaches of the Covid-19 regulations have been detected by gardaí in the last 24 hours, including 30 people socialising in a 'shebeen' and gastro-pubs not serving substantial meals.
In a statement, gardaí said: "The vast majority of premises continue to be compliant, but An Garda Síochána continues to find premises in breach of regulations."
Gardaí said they had detected a number of breaches of Covid-19 regulations by licensed premises, across the country (in counties Limerick, Cork, Carlow and Meath) over the past 24 hours.
In one case, a search was carried out on a suspected shebeen in Navan, Co Meath, where gardaí found 30 people socialising and drinking.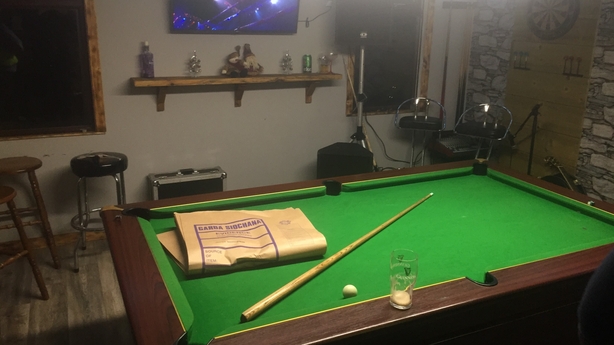 There was no face coverings being worn by people in the crowd and there was no social distancing being observed.
Gardaí also came across a series of gastro-pubs that were failing to comply with Covid-19 regulations and guidelines.
These breaches included: No contact-tracing register in place; 12 tables occupied in one establishment and no sign of food on any table; no face masks being worn by staff.
Gardaí also discovered 'wet' pubs "opening for clandestine business" where pints were being served.
"In all cases where breaches of public health regulations have been identified, An Garda Síochána will submit files to the Director of Public Prosecutions seeking advice as to how to proceed," gardaí added.
Meanwhile, gardaí are investigating alleged breaches that occurred at a funeral in Ramsgrange, Co Wexford, on 4 December.
The HSE have appealed to everyone present at the funeral to contact their local GP in order to reduce the spread of Covid-19.