A series of letters written by WB Yeats to childhood friend Ethel Veasey have sold for £47,880 (€53,000) at Sotheby's in London.
The letters, sent by the Irish writer between 1883 and 1885, had a pre-sale estimate of £12,000-£18,000.
They reveal the ways in which a teenage Yeats navigated his early years in Dublin, providing a glimpse into the early stages of his career.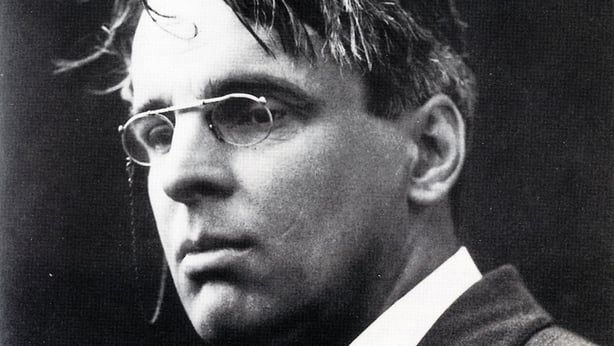 The first letters contain the ambitions and doubts of the young poet, who responds to a question from Ethel about his writing, admitting that he is writing poetry but "none that I am at all satisfied with".
As well as documenting Yeats' early works, the letters also give a sustained insight into the poet's changing circumstances in Dublin.
On 18 July 1884, he gives a vivid account of the family's latest move to 10 Ashfield Terrace, but his enthusiasm shifts by the following year to his new friends and connections in the city.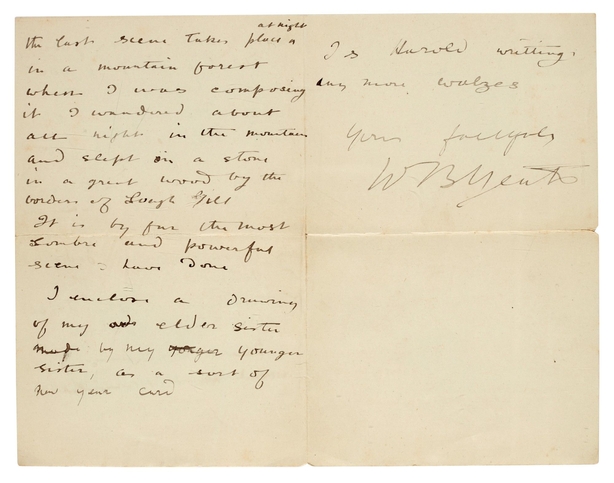 He describes figures such as Katharine Tynan "...a writer of exquisite religious poetry..." and CH Oldham, editor of the Dublin Literary Review, who is said by some to be political radical "up to the lips in plots and away in his house on the slopes of the mountains he entertains nihilists and other strange people".
John O'Leary - "the famous fenian most gentle of rebels most courteous of convicts" - also looms large in the letters, which make clear O'Leary's great importance in introducing Yeats to Irish nationalist politics.