The Government has announced that €1.6m has been secured to support the zoo sector, which has been financially hit as a result of the Covid-19 pandemic.
Earlier this week, a fundraising campaign was launched by Dublin Zoo, which warned that it may have to close permanently.
The facility, which opened in 1830, is closed to the public because of coronavirus restrictions, but must still meet the cost of feeding and upkeep of the animals, which runs to about €500,000 a month.
Dublin Zoo said that revenue streams, in the form of gate receipts and onsite sales, have all but evaporated because of Covid-19 and to date the zoo has lost €8.2m in potential revenue.
Following the appeal, over €2m in donations have been raised for Dublin Zoo.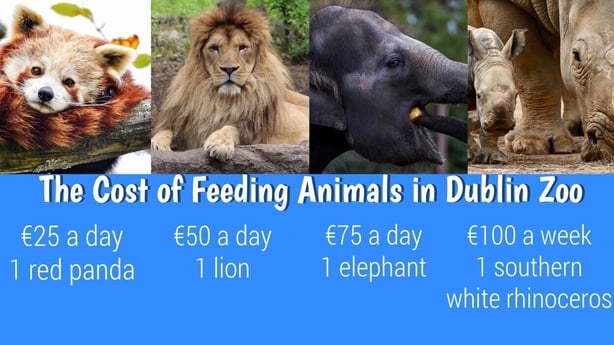 In a statement, Ministers Darragh O'Brien and Malcolm Noonan welcomed the €1.6m in funding, which was secured last night.
Dublin Zoo and Fota Wildlife Park in Cork are to share €1.1m of the allocation.
"Covid-19 has had a devastating impact on so many aspects of our society but it is important that we support this sector to ensure zoos do not face a welfare crisis this winter due to lack of access to funding," Minister O'Brien said.
❤ Save Dublin Zoo ❤

Did you know that it costs €250 to feed the colony of Humboldt penguins for a week?

Any donation big or small makes a huge difference and goes directly into the care of the animals at Dublin Zoo.

Donate here: https://t.co/SWD4Ysbr6z pic.twitter.com/EF96xrYkYQ

— Dublin Zoo (@DublinZoo) November 21, 2020