Ireland's rural and urban landscapes are set to be saturated by an intense display of autumnal reds, yellows and browns, according to a top Trinity botanist.
Professor of Botany at Trinity College Dublin, Jennifer McElwain, predicts the country will see a colourful spectacle next week - or the week after - as trees prepare for winter.
"We are going to be looking at intense colours in the next week to two weeks," she said.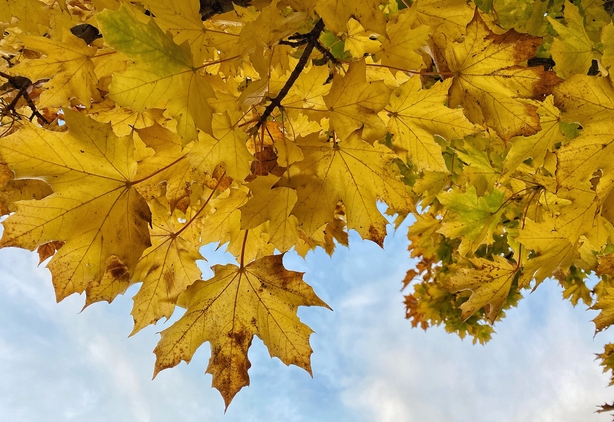 Speaking on RTE's Morning Ireland, Professor McElwain attributed her prediction to many factors including the length of day sunshine and the absence of stormy weather.
"We know based on the science, that the colour of leaves is very strongly linked to light levels. If we had a dull cloudy wet autumn, we would not have such a spectacular display.
"We have had a relatively still autumn with not too many storms. That means the leaves haven't been whipped off the trees. I think we are going to be looking at intense colour in the next week to two weeks," she added.
Prof McElwain's forecast comes as the changing seasons autumnal colours became a talking point in the national conversation this week.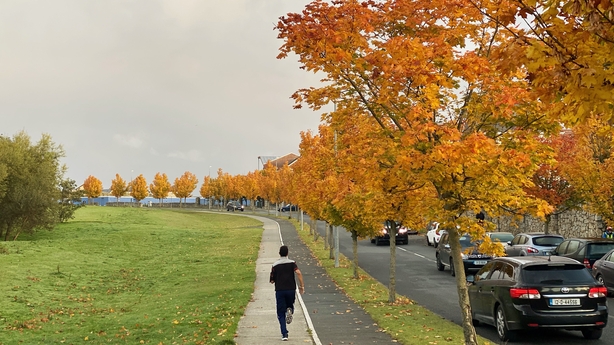 Ryan Tubridy told his radio listeners on Tuesday the autumn "leaves are looking more and more beautiful with every day that dawns" and suggested they should dwell and focus on the beauty of nature.
Minister for Finance Paschal Donohoe's budget speech also referenced the changing seasons.
"As the evenings shorten and the leaves change colour we recommit ourselves to the road ahead," Minister Donohoe told the Dáil before he committed Budget 2021 to the House.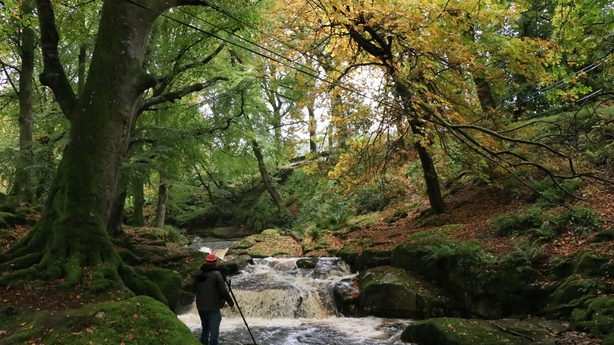 Renowned art photographer Peter Gordon, of Explore Light Photography, speaking while shooting the autumnal scene at Cloughlea Wood in Co Wicklow, also predicts a dramatic and intense show of autumnal colours.
"I think it will probably be at its most vibrant in about two weeks' time. It changes every year. I think people have a superb opportunity over the next few weeks to really experience the autumn colours.
Today, AUTUMN COLOURS on @morningireland @rtenews with photographer Peter Gordon of @ExploreLightPG pic.twitter.com/skjIEzZPGU

— cian mccormack (@cian_mccormack) October 16, 2020
"Autumn is my favourite time of year to take photos in. The main reason is the colour. The colour is so beautiful at this time of year. You can see it everywhere. You can see it in the cities and you can see it in the mountains," he said.
There are a number of scientific theories to why leaves change colour at autumn.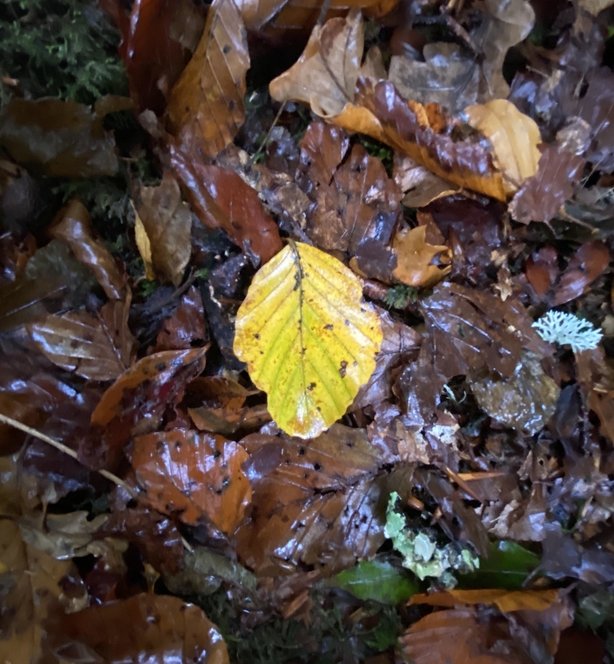 Prof McElwain said the changes relate to plants feeding themselves from their leaves.
"The job of reabsorbing all of the nutrients that the plant needs to survive involves pigments. Those pigments we see as yellow and red," she said.
Other theories hypothesise that the changes in colours are to either attract birds or fend off pests.
"One reason why we think leaves go a beautiful colour is to protect them from light. Another reason is that the colour is signalling to insects, particularly aphids, to say 'don't overwinter on me' because I am toxic.
"Another hypothesis is the red colour and the yellow colour is signalling to birds that the trees' berries are ripe and ready to be eaten so its seeds can be dispersed," said the Professor McElwain.