During his four years hiding out in New York, Aaron Brady was tracked down and put under surveillance by specialist officers.
Brady had fled Ireland just months after he murdered Detective Garda Adrian Donohoe and was hiding in plain sight living in the Irish-American community in Woodlawn, New York.
By then, he was a suspect in the case and was separately due for sentencing at Dundalk Circuit Court for dangerously driving a stolen car in the Co Louth town.
Having travelled to New York on a tourist visa, he eventually settled in Woodlawn, a community steeped in Irish culture.
Brady had previously played at a junior level for Crossmaglen Rangers and there was information he was involved in the GAA in New York.
Undercover police officers followed this lead when they were contacted by gardaí who were trying to locate Brady.
Detective Superintendent John O'Reilly and Detective Inspector Brian Mohan both travelled from Dundalk to meet the undercover team.
"The garda gave me information, addresses, and some pictures," Detective Jimmy Walsh of the NYPD Undercover Unit said.
Detective Walsh followed up on the information, but did not get a positive result from the addresses provided by gardaí.
"The garda said he might be playing football in Gaelic Park, I went there in late July and I was able to take pictures of him and I was able to confirm his ID through that," Detective Walsh said.
"It was late July, so it was a hot day. I paid my admission fee, I sat in the stands with the fans. I had a camera with a very large zoom lens on it. From what I saw he just looked like a regular player," he added.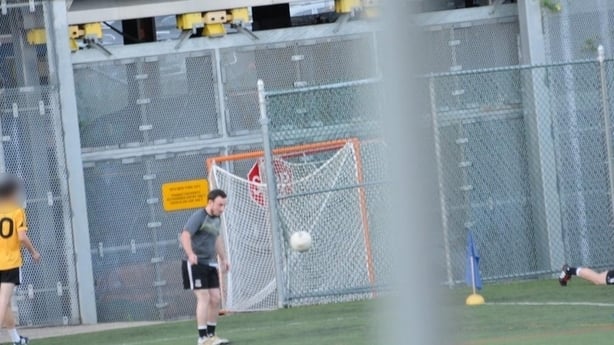 Detective Walsh, who was an undercover officer for more than two decades, used his experience to follow Brady on the subway and find out where he was working.
"From Gaelic Park we were able to set up surveillance and find out where he was actually living," Detective Walsh said.
"We were able to set up a pattern on him and we were able to interact with him. We'd seen him on the train and we were able to follow him to several different work locations. He was working construction," he added.
The undercover unit followed Brady from where he was living in Yonkers into Manhattan and Queens where he was working on a large construction site, but Detective Walsh said the construction jobs lasted for short periods of time.
"Besides the train and his workplace, there were several pubs we were able to see him in," he said.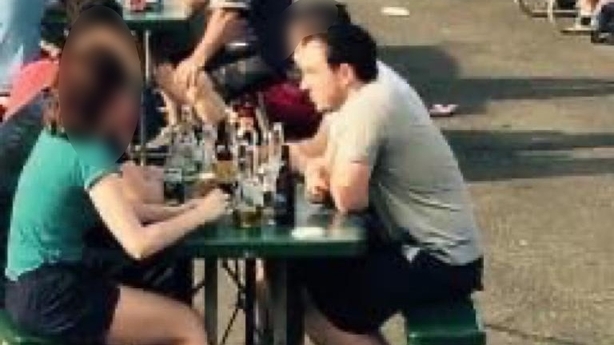 The surveillance team wanted to get a DNA sample, but noticed that Brady seemed to be forensically aware during interactions under surveillance.
"He seemed to keep things close to the vest. He was cordial but short when you engaged him in conversation. But never really, from what we saw, went outside his group of friends." Detective Walsh said.
Detective Walsh said he spoke with Brady on several occasions but there were other people who were closer to him.
"On the train he would fall asleep a lot. Whenever he had water with him, or a soft drink, he would take it with him and throw it out at home rather than throw it out at the train station garbage receptacle," he said.
"That definitely struck us as interesting because we were looking to try to get something from him and we weren't able to at that point," he added.
Detective Walsh's colleague Detective Eddie Gonzalez was also undercover with the NYPD for more than 20 years.
One day, Detective Gonzalez spotted Brady at a street festival in Woodlawn while off duty.
"Jimmy had previously sent me photos of Brady. He said 'keep a look out for him' and that day I got there very early in the morning," Detective Gonzalez said.
"I started seeing Brady setting up the bouncy balloons. You know the balloons for kids and they can play in there. I kept looking at him and looking at him. Jimmy had informed me prior that Brady used to work construction or that type of business," he said.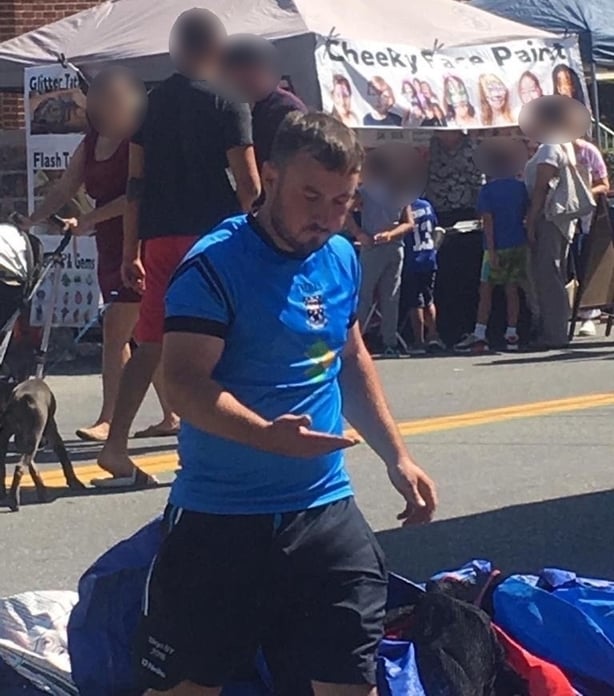 He was unsure if it was Brady but Detective Walsh confirmed his identity after being sent a photograph.
Detective Gonzalez continued to observe Brady for approximately four hours while providing Detective Walsh with updates and photographs.
Detective Walsh was at the scene of Brady's arrest in Woodlawn in May 2017 at around 5am-5.30am.
"I was in a car with another individual I believe from the Westchester District Attorney's office. The Feds were in the lead, they mentioned that he might have left his house," Detective Walsh said.
"We were parked at a stop sign. I looked over, there was a black Audi and I saw a face I was familiar with. It was Aaron Brady. So we followed him and he was pulled over. The Federal marshalls, I believe, took him out of the car and after a confirmatory ID was done he was placed under arrest."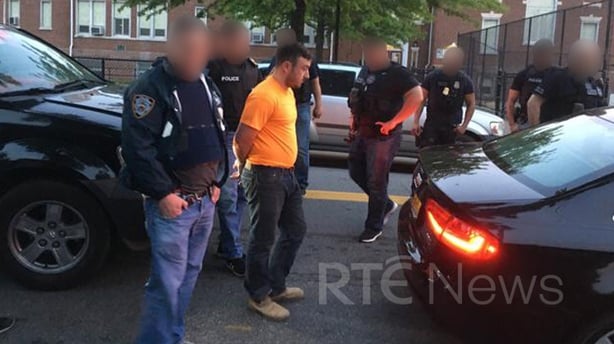 The investigation into the murder of Adrian Donohoe involved gardaí liasing with the PSNI, the US Department of Homeland Security, and many police forces across the world, including the NYPD and its specialist undercover team.
Detectives Jimmy Walsh and Eddie Gonzalez are now retired from the force and both say their thoughts are with the family of Adrian Donohoe.
"As far as Brady getting convicted, the justice for the family, I don't know it chokes me up sometimes when I think about it.
"You know, what happened, how it happened, that half a second it took for him to pull that trigger, what was he thinking, or he wasn't thinking, and how many lives did he ruin when he did that," Detective Walsh said.
"I still feel bad for the family that there are people out there that haven't been arrested yet and I hope for justice on that."