Hundreds of thousands of students will be back at their desks tomorrow, but not all are looking forward to their return.
Students who struggle with school worry they have fallen too far behind to ever catch up.
Youth workers say the lack of supports for at-risk students could be detrimental.
"If you're already struggling with school you are going struggle more now, I think," Blake, a Leaving Cert student, told RTÉ's This Week programme.
"I've missed a lot of fifth year. Even with doing TY in fourth year, I'll still struggle in sixth year.
"We're expected to go back to school now wearing masks five days a week, and sitting in the same room every single day."
"I don't want to go back at all," said Braxton from Smithfield, who is entering fifth year. "I can't sit there in class. I get real frustrated."
Both boys are part of the Just Ask after school project based at the Greek Street flats in Dublin.
Youth worker Declan Keenan said that many inner city students rely on the support they receive before and after school, but much of that has been lost over months of restrictions.
"We tried to do some zoom classes with them. We had all the first years log in on a Monday and we'd look at the homework with them," he said, but as the evenings got longer the young people's routines changed and he could not reach many of them.
"They were staying up later. Their routine started to fall apart. Some just disappeared off the radar altogether," he said.
Current restrictions on indoor gatherings mean that after school clubs cannot begin again until at least 12 September.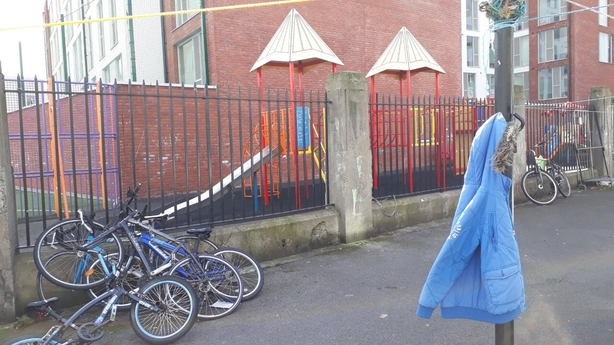 Mr Keenan says it will be harder to keep contact with the children who most need support. Some students got jobs over the summer, another factor making school less attractive to some.
Teenagers Blake and Braxton both worked with a local waste collection company.
"It was a great experience and showed me a lot of things I can do," Blake said.
Braxton was excited to be earning his own money.
"Getting paid. That's why we we're doing it. I wouldn't like to be doing it for the rest of my life," he added.
Mr Keenan strongly encourages young people to return to school after their summer jobs end.
He said: "If they get €200-€300 at 16 years old they think it's great.
"We tell them: 'This will be the same wage when you are 26 and you are trying to support yourself and a family, and that's going to be impossible'."
Pauline Brennan of Bradóg inner city youth services told This Week that many youngsters are worried that they have fallen too far behind in school to catch up.
"They tell me they would like to stay in the year they were in prior to Covid and then go onto the next year," she said.
Ms Brennan said the digital divide meant a lot of students could not take Zoom calls from their schools during lockdown.
Many were trying to do homework on mobile phones. She is asking schools to provide computers to at-risk students, in case of another full lockdown.
"They can't do the Zoom calls, they don't have the space and they don't have the equipment," she said.
As the country rebuilds, The Irish Youth Foundation (IYF) said that that no child's future should be in the balance because of a lack of support.
"If our children aren't rebuilt our country isn't either," said Lucy Masterson.
The Irish Youth Foundation is a charity that supports 700 youth groups, but Ms Masterson fears a recession will mean less money for youth services.
The Irish Youth Foundation has launched the Generation Pandemic Recovery Fund to help 20,000 of Ireland's most vulnerable children and get young people back to education and become workplace ready.
"Our target is to raise €1.5m over the course of the next 18 months," Ms Masterson said.
Around €500,000 already donated will be dispersed in the coming weeks, but Ms Masterson said it would fall far short of what is needed.
"This this only will address 10% of the applications for help we have received," she told This Week.