Irish author Colum McCann has said he is very proud but "shocked" to be longlisted for the 2020 Booker Prize.
Thirteen books are in contention for this year's Booker Prize, which is awarded annually to a novel written in English and published in Britain or Ireland.
Originally from Dublin and now living in New York, Mr McCann's latest book 'Apeirogon' is described by the judges as "a gripping novel about two bereaved parents and a moving reflection on what it might mean to make peace between two warring sides".
Speaking on RTÉ's Morning Ireland, Mr McCann said it was a "tremendous honour" to be nominated.
He said the nomination came as a surprise and that there "could have been any number of Irish writers alongside me".
In an earlier statement, Mr McCann said it had been a strong year for Irish fiction.
"I'm very cognisant of the fact there were many other Irish books that could have made the list. Without sounding cliché, I hope I can fly the flag," he said.
The Booker Prize for Fiction is open to writers of any nationality, writing in English and published in the UK or Ireland.
Double winner Hilary Mantel also makes the list with the third book in her Cromwell trilogy, while eight of the long listed authors are debut novelists.
"Having eight debut authors speaks to the new times we are in. It is invigorating. We have new voices on the streets and in the cultural landscape, and the long list is reflective of that. It brings energy," Mr McCann said.
He was due to return to Ireland for Mountains to Sea festival in late March, but had to remain in New York due to the Covid-19 pandemic.
Speaking from New York, Mr McCann said he hoped his mother was tuning in to Morning Ireland.
He said his heart was very firmly in Dublin, where he knows a lot of his family were waking up to the news.
'Apeirogon', his tenth book, is based on the real-life friendship between two fathers, one Israeli and one Palestinian, who both lost daughters in tragic circumstances.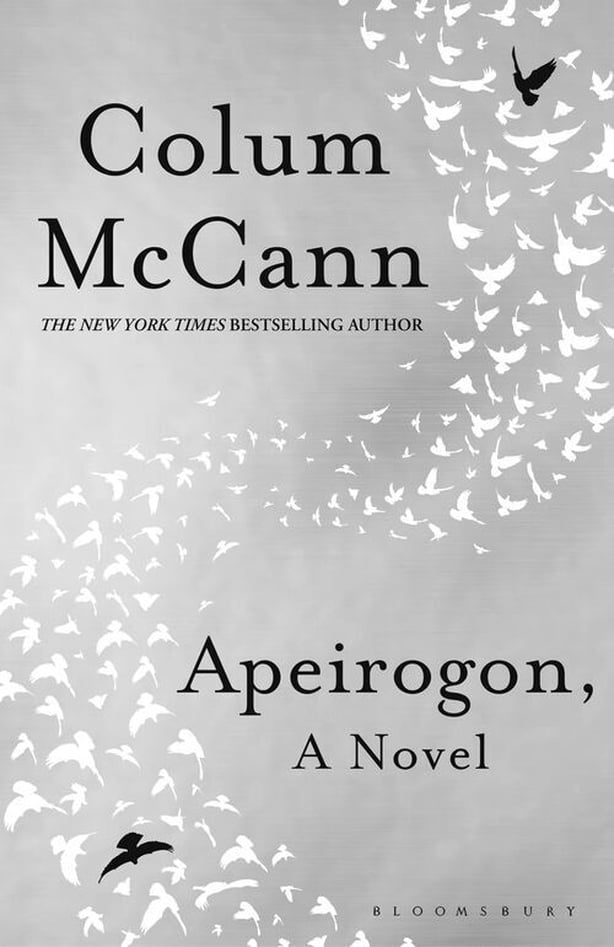 "I put five years into it. I put my heart and soul into it," he said.
He said the novel pushes fiction into new directions by taking a real element and spinning it.
The novel is told in 1,001 fragments, which Mr McCann says represents the fractured nature of the narrative.
"It is still cohesive. It is also a universal story that could be told in Dublin, Belfast, Kentucky, or the Bronx," he said.
"Unusually, I get to tell my two main characters, who are real figures, they have been longlisted. I'm so proud for them," he added.
Mr McCann also works with Narrative4 in Limerick to help young adults tell stories about their lives.
Reviewed: Apeirogon by Colum McCann
The full 2020 Booker Prize longlist is as follows:
The New Wilderness by Diane Cook
This Mournable Body by Tsitsi Dangarembga
Burnt Sugar by Avni Doshi
Who They Was by Gabriel Krauze
The Mirror and The Light by Hilary Mantel
Apeirogon by Colum McCann
The Shadow King by Maaza Mengiste
Such a Fun Age by Kiley Reid
Real Life by Brandon Taylor
Redhead by The Side of The Road by Anne Tyler
Shuggie Bain by Douglas Stuart
Love and Other Thought Experiments by Sophie Ward
How Much of These Hills is Gold by C Pam Zhang
The list was chosen from 162 novels published in the UK or Ireland between 1 October 2019 and 30 September 2020.
The shortlist of six books will be announced on Tuesday, 15 September.
The shortlisted authors each receive £2,500 and a specially bound edition of their book.
The winner, to be announced in November, receives £50,000 and can expect international recognition.