As uncertainty continues regarding foreign travel, the drive is on to promote the domestic tourism market over the next six weeks.
Some regions are reporting visitor numbers down by 50% this summer, thanks to the obliteration of the overseas market because of Covid-19, but Fáilte Ireland's "make a break for it" campaign is aiming to get as many people as possible to holiday here between now and September. 
Recent research found that over 60% of Irish people are planning a short trip within these shores over the coming five months.  
Fáilte Ireland recently launched a Covid-19 safety charter, to help businesses in the sector undertake the appropriate practices to keep guests safe and give them peace of mind. 
It has also just set up a network of 23 Destination Recovery Taskforces nationwide. 
One of those is in the Kilkenny area, where the county council, local businesses and other agencies have been coming together to attract people to the city and county.
Among the initiatives established by the council are a new one-way system in the city centre to help make pedestrian areas wider and encourage social distancing; more outdoor seating areas; a farmers market on Saturdays as well as the traditional Thursdays on The Parade; and more pedestrian hours on certain streets. 
Along with those measures is a team of Kilkenny Welcome Ambassadors, a group of up to 20 volunteers who will work in pairs of two in the coming weeks to help visitors, show them around and ensure their safety.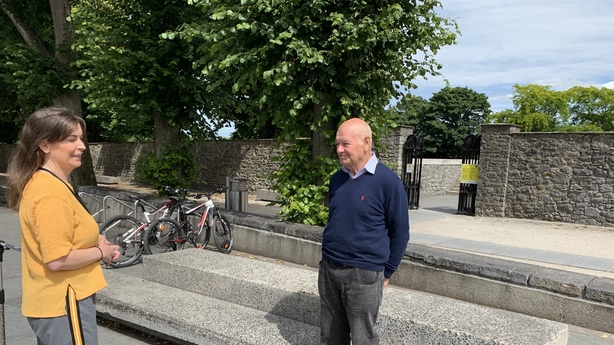 "We want to ensure that visitors know the city is re-open, that it's safe," Martina Comerford, co-ordinator of the welcome ambassadors, explained.
"We have social distancing measures in place that the volunteers will be able to inform them of, as well as the many attractions in Kilkenny."   
Colin Ahern of Kilkenny Tourism, as well as the Ormonde Hotel and the Chamber of Commerce, said that numbers in the area are down by about 50% this summer, but work is ongoing to bring in more and more as the weeks go on.
"There is plenty of room in the restaurants, in the bars and in the streets. People are being very careful but they're very appreciative of the measures that businesses are putting in place to keep them safe."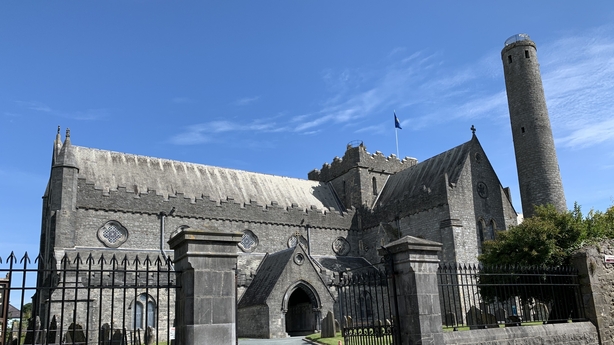 Among the many attractions in Kilkenny to have suffered is St Canice's Cathedral, where the round tower is closed until further notice, but the rest of the famous property is open, with changes in place to maintain safety. 
"Visitor numbers are very small this year," administrator Elizabeth Keyes said, "but we're hopeful in the coming weeks with the hotels and the B&Bs and the self-catering, that market will be back up."