A special postmark is being applied to stamped mail in Ireland and England from today commemorating the life of former Republic of Ireland manager and England 1966 World Cup winner Jack Charlton, who died earlier this month.
Charlton died on 11 July, aged 85.
The Englishman managed the Republic of Ireland football team from 1986-1996, during which time his teams qualified for two World Cup tournaments and one European Championships.
The postmark, which will be on stamped mail posted in both countries until 9 August, is a football logo accompanied by the words Jack Charlton 1935-2020.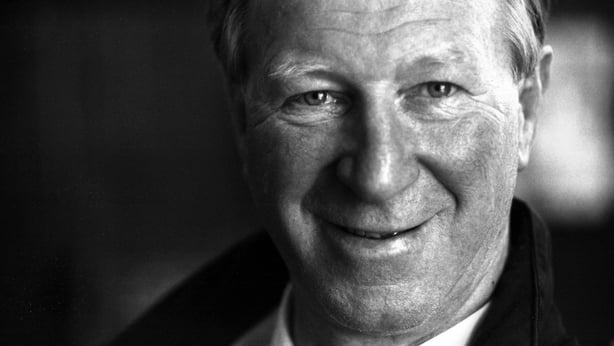 An Post CEO David McRedmond said: "Jack Charlton will always have a special place in the hearts and minds of Irish people. He gave our nation many of our happiest and proudest moments.
"Jack was the greatest example of a culture shared across these islands: that a proud Leeds player, a tall English football hero could become an Irish legend.
"That's why it is so fitting that he should be the subject of the first joint postmark between An Post and Royal Mail."
Charlton's funeral is due to take place in his native Northumberland tomorrow.